This cake goes great with frosting. Simply mix these ingredients and chill.
1/2 cup coconut creme
1/2 cup Greek yogurt
Squirt of lemon (1/2 teaspoon)
1/2 teaspoon of Vanilla
2 teaspoon of maple syrup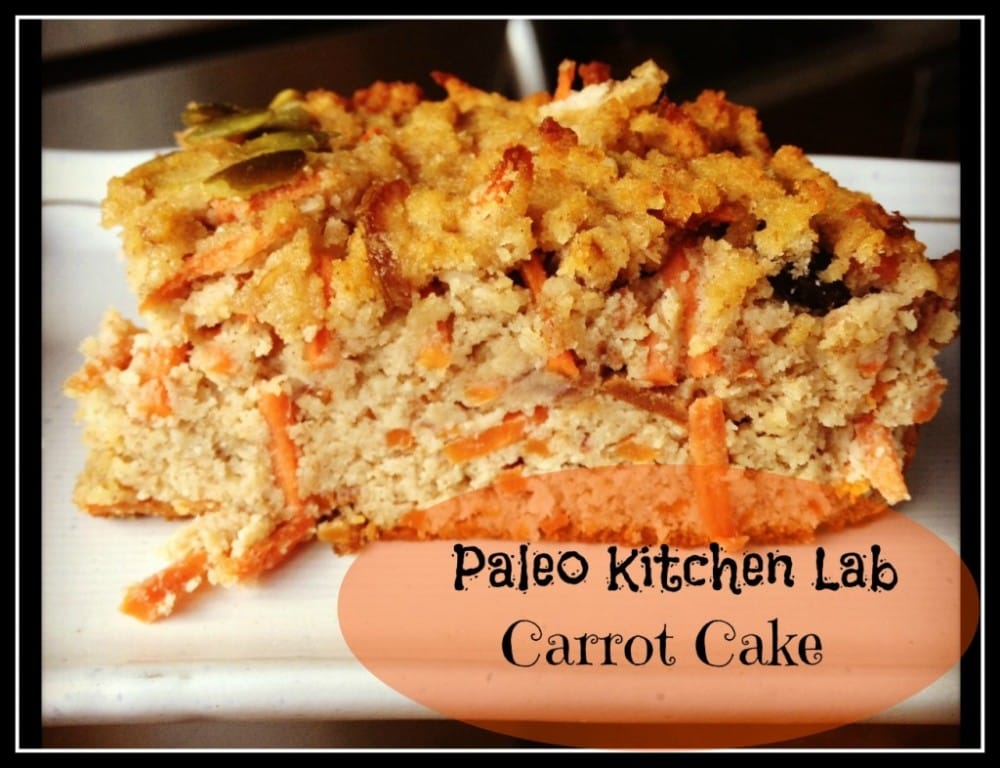 Ingredients
1.5 cups of blanched almond four
1/2 cup of coconut flour
1/2 cup of butter
3 eggs for a custardy texture and 4 eggs for a cake-like texture
8-10 chopped dates
12 ounces (1.5 cups) of shredded carrots
1/4 teaspoon of salt and baking soda
1 Tablespoon of pumpkin pie spice
1 Tablespoon of coconut milk
1 heaping Tablespoon of raw honey
1 teaspoon of vanilla
Optional: Pumpkin seeds for garnish Optional: 1 Tablespoon of coconut butter (this is not coconut oil, it's pulverized coconut flesh)
Directions
There is no special trick to combining the ingredients. Some people like to mix the dry ingredients in one bowl and the wet ingredients in another and then combine the two to mix it better.
But I just throw everything in one bowl in no particular order and hand mix with a fork. You really can't go wrong with this recipe.
Baking does require a lot more attention to detail and precision than cooking but it's my style to wing it. It always comes out great despite my lack of perfectionism. So just have fun with it and experiment.
I came up with this recipe by looking at other recipe for proportions but improvising with whatever ingredients I had on hand. Following other people's recipes exactly is not my strength. I must make it my own.
Even if it crumbles and falls apart it would still be delicious eaten in a mug with the frosting dolloped on top!
Preheat the oven to 350 and cook for 35 minutes. All ovens are different so if you want to make sure it's cooked through insert a toothpick in the center. It's done when the toothpick comes out clean.