Paleo Cereal Flakes (AIP)
I love this cereal because it's a nut-free, low-sugar snack or breakfast option.  The flakes are a great blank canvas for any berries or whatever you'd like to add.  Yum yum!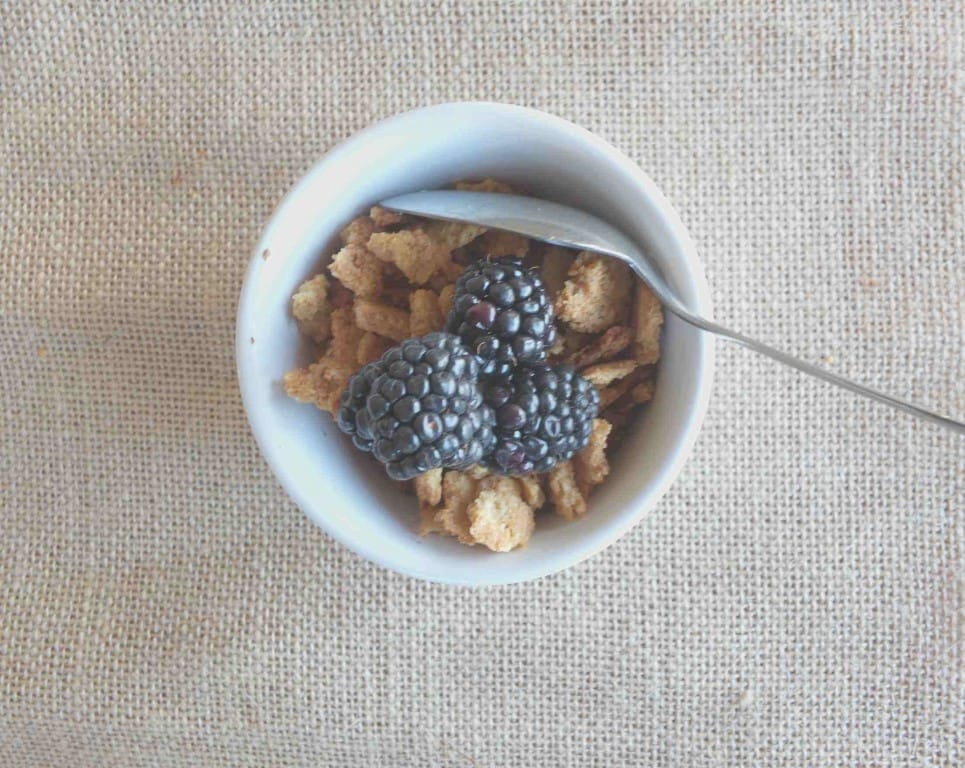 Ingredients
2 cups unsweetened banana chips
1-1/2 cups coconut flakes
3-4 tablespoons unflavored gelatin
1/4 cup coconut flour
1/2 teaspoon salt
1/4 cup honey
1 teaspoon vanilla
1/4 cup water
Directions
Preheat oven to 350 degrees Fahrenheit and grease a large cookie sheet with coconut oil.
In a food processor, combine the banana chips and coconut flakes. Process until powdery.
Add in the gelatin, salt and coconut flour and pulse to combine.
Add remaining ingredients and process until incorporated.
Press the dough onto the greased cookie sheet very thinly.
Bake for 10 minutes. At this point it will look like a big flatbread. Let it cool a bit and either cut or tear it up into small cereal-like pieces.
Bake for 5-10 minutes more, stirring a couple times, until the flakes are golden and crisp. They will crisp up more as they cool as well.