Paleo Chicken Salad Sandwich with Paprika
Talk about good for you! Paprika, which originally came from South America is full of amazing nutrients. It actually has nine times more Vitamin C than tomatoes, antibacterial properties, and antioxidants. It's also a stimulant and good for the cardiovascular system and for reducing the risk of cancer. Wow!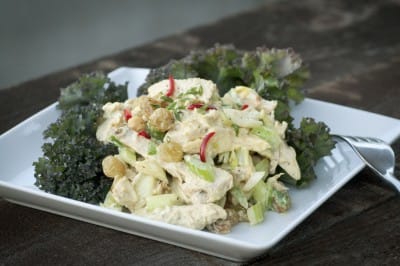 Ingredients
Chicken breast halves
1 cup vegenaise mayonnaise
1 tablespoon paprika
¼ tablespoon cayenne
2 teaspoons olive oil
Directions
Char-grill your chicken breast halves quickly and then bake in a 350F oven for about 30-40 minutes.
Chop chicken up into fine or large pieces, according to preference.
In a bowl, mix the mayonnaise, paprika and cayenne and olive oil.
Mix up and save extra for another meal.
Add more mayonnaise to create your desired consistency.
Serve on gluten-free toast, paleo bread or as a salad.
Enjoy!