This is a very popular recioe from our blog. http://allhealthwellness.com.au/2013/07/29/paleo-chocolate-coconut-custard/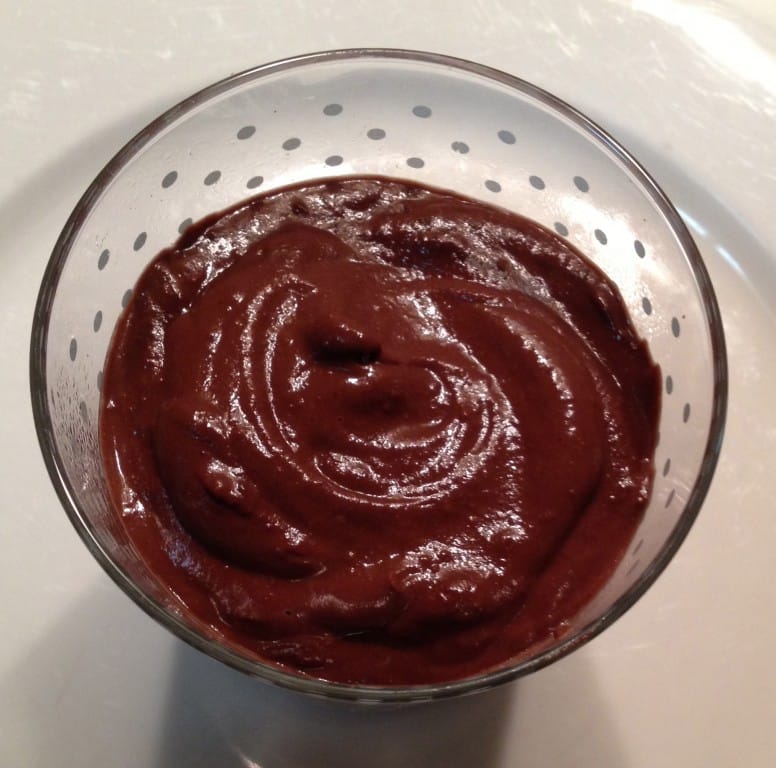 Ingredients
100g dark chocolate
1 x 400ml can coconut milk (use the creamy part of the coconut milk and leave the watery stuff, this usually results in about 50-70mls of water left in the can)
4 x egg yolks
Vanilla extract to taste
Directions
You can either use a double boiler to make the custard, or you can place the ingredients on a very low heat on the stove top. We chose the stove top method.
Whisk the four egg yolks and set aside. Place chocolate in a saucepan over very low heat and stir until it gradually melts. Keep an eye on it, so the chocolate doesn't burn and keep the heat very low.
Once melted, add coconut milk and vanilla and stir to combine Place one tablespoon at a time of the coconut milk mixture to the whisked egg yolks, continuously stirring after adding each spoonful. The idea is to gradually increase the temperature of the eggs, without cooking them. Once half the mixture has been incorporated into the eggs, tip everything back into the pan and cook on the same low heat while stirring constantly. The longer you cook it, the thicker it gets. Take the custard off the stove when it reaches your desired consistency.