For the last few weeks, I (Hilary) have been eating paleo.  For me, the most difficult part is cutting out refined sugar.  I never realize how much of a sweet tooth I have until I stop eating refined sugar!  There's a bunch of recipes on Pinterest for different types of whipped cream and pudding that use coconut milk as a base instead of milk (perfect for dairy-free folks!).  I threw a few ingredients in a bowl to create a tasty pudding for my kids and voila!  Here is the recipe for my creamy Paleo chocolate pudding (plus a step-by-step tutorial for whipping coconut cream!)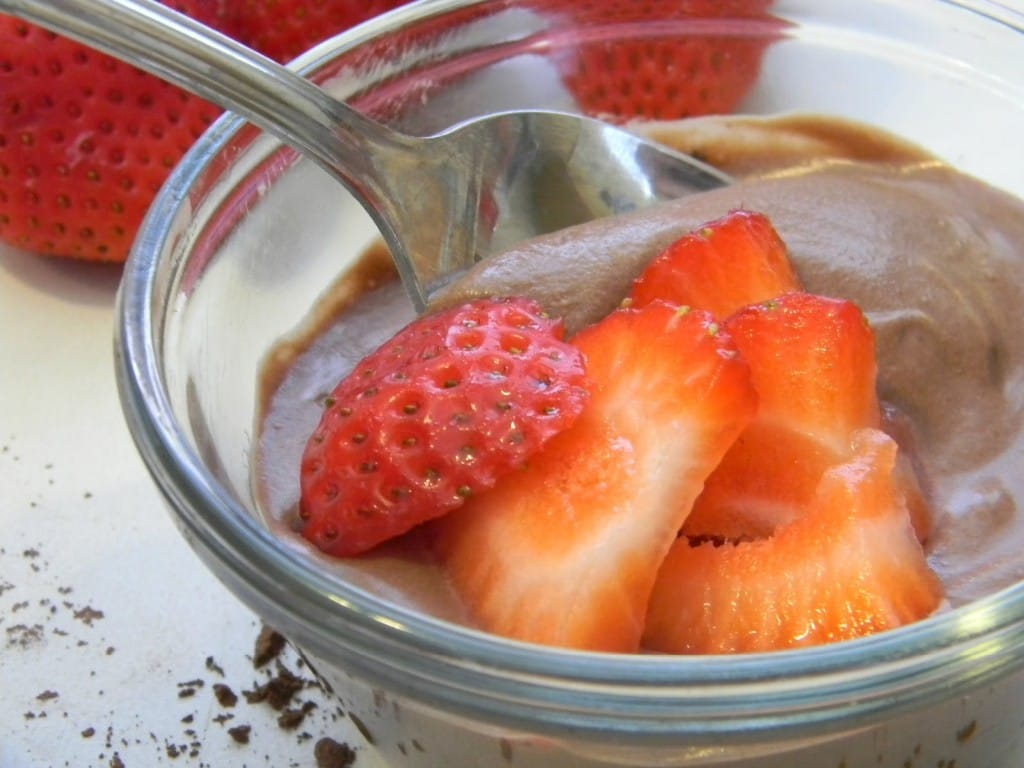 Ingredients
1 can full-fat coconut milk
3 Tbsp. agave nectar (maple syrup works as well!)
2 Tbsp. cocoa powder
Directions
To create a smooth, easy-to-whip cream, first put the can of coconut milk into the refrigerator for a few hours. This is crucial because it separates the cream from the coconut water. If they are mixed at all, you won't be able to whip the coconut cream into a good pudding texture.
Once you've chilled and opened the can of coconut milk, you should see a layer of thick cream on top. Scoop this into a bowl, leaving the watery liquid in the can. You can use this coconut water later in smoothies (it can store up to a few days in the fridge!).
Using an electric mixer, mix the cream on low for 30 seconds, then whip on medium-high until it starts creating soft peaks.
Add the cocoa powder and agave nectar.
Mix until perfectly blended.
Serve with fruit or devour it straight from the bowl!