PALEO COOKIE DOUGH BITES
whisk together the coconut oil, coconut milk, vanilla and honey
gently mix the almond flour just until ingredients are incorporated. If you over mix the mixture will get oily
fold in the chocolate chips and refrigerate the dough for about 30 minutes
remove from fridge, roll dough into balls and place in a cookie sheet lined with parchment paper
melt chocolate chips in a double boiler over simmering water. Cut a tiny whole on one end of a ziploc bag and fill with the chocolate. Drizzle chocolate over each cookie dough bite
Recipe make 10 cookie dough bites. Store in the refrigerator.
MORE RECIPES AT: http://livinghealthywithchocolate.com
[ingredients]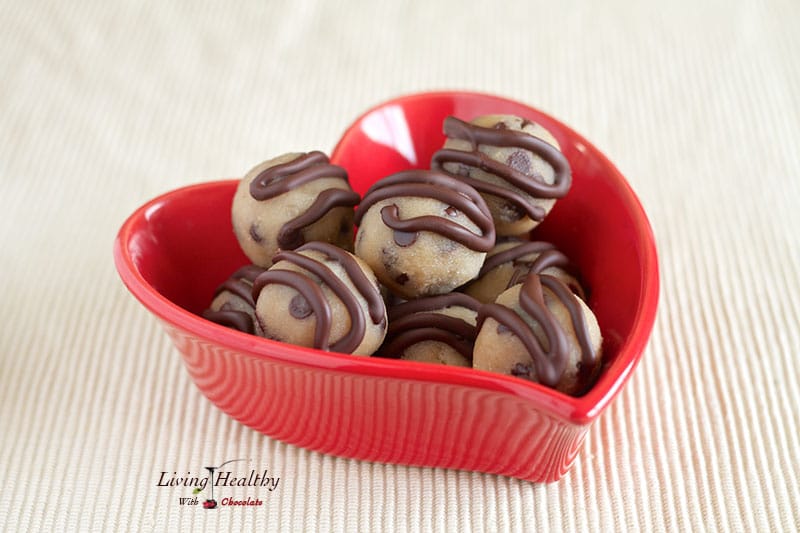 Ingredients
3 tablespoons coconut oil
1½ tablespoons coconut milk
¾ teaspoon vanilla extract
½ tablespoon + ½ teaspoon raw honey
¾ cup almond flour
3 tablespoons chocolate chips, plus more for drizzling