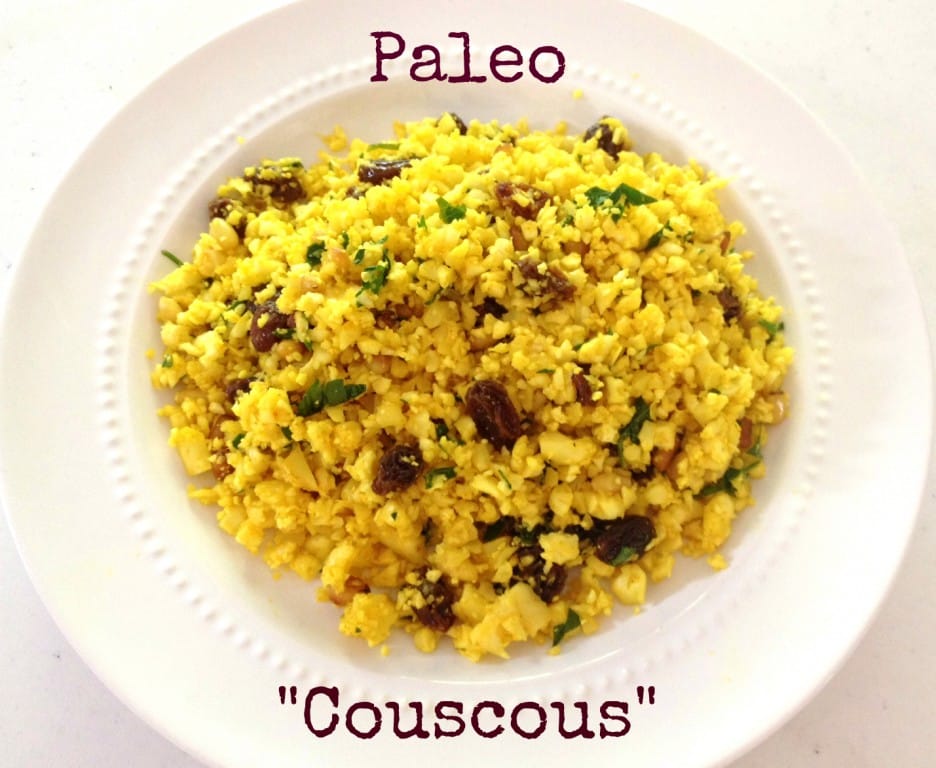 Ingredients
2 small heads of cauliflower
1/3 cup raisins
1/3 cup toasted pine nuts
1/3 cup parsley, chopped
1 1/2 teaspoons turmeric
3/4 teaspoon sea salt
1/2 teaspoon coriander
1/2 teaspoon garlic powder
1/4 teaspoon smoked paprika
1/4 teaspoon onion powder
Juice of half a lemon
Directions
Shred one cauliflower at a time in a large food processor, and pour into large bowl.
Add all of the spices to the cauliflower and stir until combined.
Place large skillet over medium heat and add two tablespoons olive oil.
Add cauliflower to the skillet and cook for about 10 minutes, stirring occasionally.
Squeeze half a lemon over cauliflower and add the pine nuts, parsley and raisins; cook for a couple more minutes.