I've tried and failed many, many times to create a paleo bread recipe that actually tastes, looks, and has the texture of bread.  This recipe is the answer.  It's like a crusty cross between baguette and brioche, and it's really, really good.  Serve it to your next non-paleo guests; they won't know what hit them!!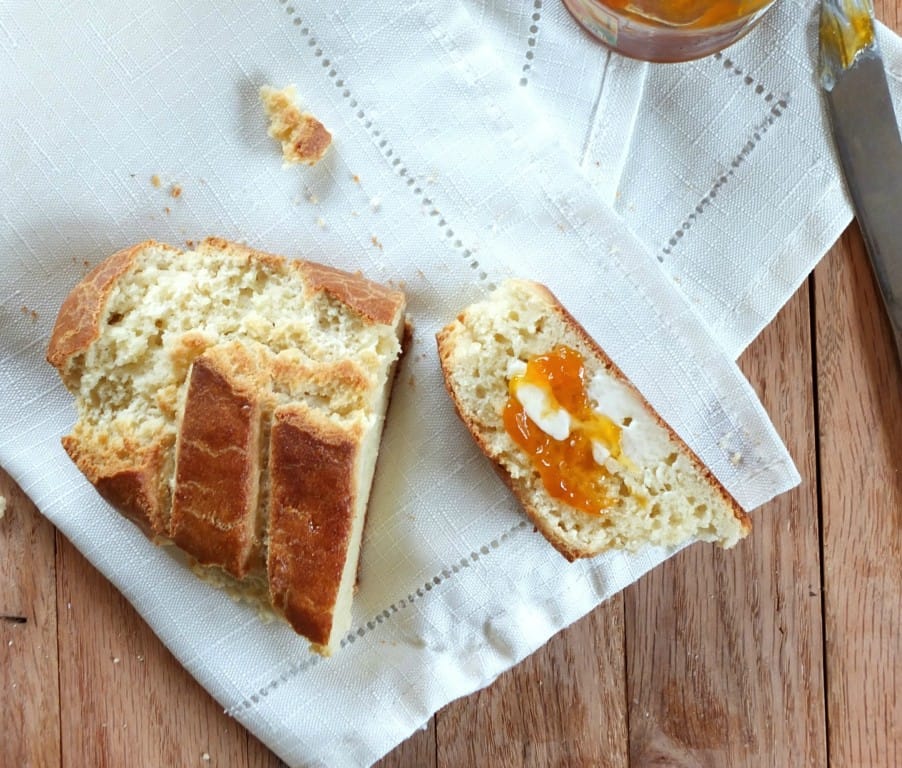 Ingredients
6 tablespoons lukewarm water
1 tablespoon honey or maple syrup
2 tablespoons extra-virgin olive oil
2 teaspoons active dry yeast
1 egg
2-1/2 cups blanched almond flour
1-1/2 cups tapioca flour/starch
1/2 teaspoon salt
1 egg white, well beaten
Directions
Preheat oven to 375 degrees Fahrenheit and grease a medium sized cookie sheet with coconut oil.
Combine the water with honey and oil. Add the yeast and let sit a minute. Whisk in the egg.
Stir in the flours and salt.
Form into a baguette shape on the prepared baking sheet and brush with beaten egg white. Make a few slashes on the top with a bread knife.
Bake for 25-30 minutes, or until browned. Let cool completely before slicing.