1. Preheat oven to 350 F.
2. Combine the tapioca or arrowroot starch with the salt and ¼ cup of the coconut flour in a medium bowl. Mix well.
3. Pour in the olive oil and warm water and stir until combined. The mixture will be very thick. Add the whisked egg and continue mixing until well combined. Now the dough will be thinner.
4. If the mixture is too thin you should add one or two more tablespoons of coconut flour – one tablespoon at a time – until the mixture is a soft but somewhat sticky dough. No more than 3 additional tablespoons should be used.
5. Using a small scoop, make balls of dough and place on a parchment-lined baking pan, about 2 inches apart.
6. Bake for 20 minutes. If you are making your rolls larger than 1 Tbsp each, bake longer.
When the bottoms are lightly brown, but the tops are not, remove from the oven.
7. Promptly remove from the baking pan and place in a tea towel lined bowl. Serve warm.
[ingredients]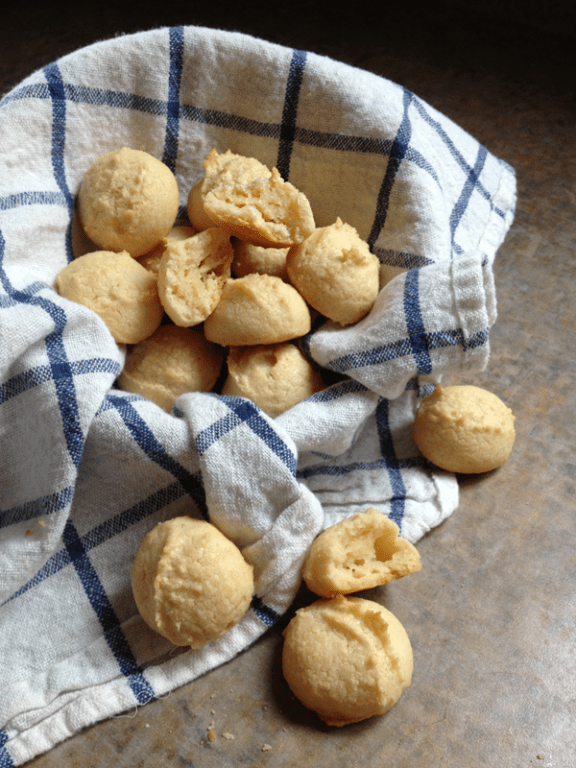 Ingredients
1 cup Tapioca Starch or Arrowroot Starch
¼ – ⅓ cup Coconut Flour
1 tsp Sea Salt
½ cup Warm Water
½ cup Light Olive Oil
1 Large Egg, whisked