Over medium heat In a large Fry pan cook the Montreal Smoked meat and onions until the onions are translucent.
Add the chopped asparagus and heat through.
Divide the result between two small non-stick casserole dishes
Whip 4 eggs with coconut milk and salt and pepper, add 1/2 the mixture to each casserole.
Bake at 350 degrees until the fritatta is set ~35 minutes.
[ingredients]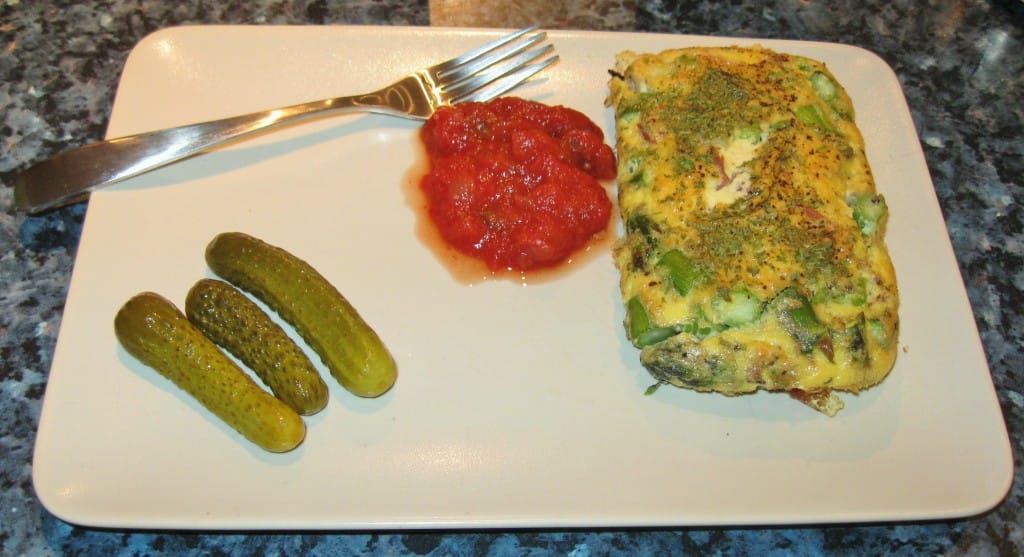 Ingredients
4 Large eggs
6 Asparagus stalks coarsely chopped
1/4 chopped Montreal smoked meat (or similar)
1/2 Large Onion chopped
1/2 cup coconut milk
Salt and Pepper to taste