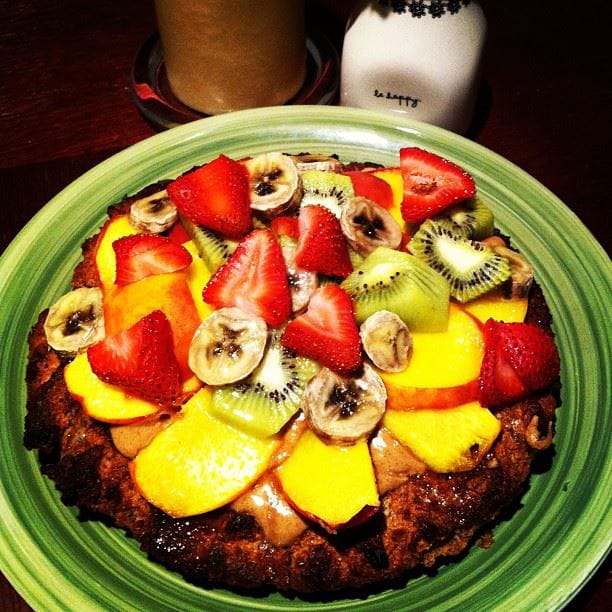 Ingredients
1 cup almond meal
2 eggs
1/2 cup coconut sugar
1/2 teaspoon baking powder
1 teaspoon vanilla extract
1 tablespoon flaxseed meal
2 teaspoons cinnamon
1/2 cup coconut oil
1/2 cup almond milk
Fruits of choice
Directions
Combine all ingredients together in a medium bowl and place on a baking sheet and form into a round shape.
Bake at 375 for 15 minutes.
Remove from oven and cool for 10 minutes.
Spread 1/4 cup almond butter on top of pizza crust then cut up fruit (whatever fruits you have on hand will do).
Place on top of pizza and then drizzle 2 tablespoons of honey and 2 tablespoons of coconut oil over the fruit.
Place back in oven and bake at 425 for 10 minutes.