Paleo Gingerbread Banana Chocolate Chip Pancakes
Steps to crEATe:
1.) Combine all dry ingredients into large mixing bowl, mix flours together with a fork/whisk. Set aside.
2.) Separate your eggs. Hand mix egg whites to medium peaks (about 2 minutes on medium setting). Set aside.
3.) Heat griddle to medium heat and add a tsp. of coconut oil for frying.
4.) Combine yolks, coconut oil, vanilla, coconut milk, honey, and banana into dry ingredients. Mix well with fork. Fold in egg whites and chocolate chips. Gently mix batter.
5.) Add batter to griddle, cook for 2 minutes on each side and then 1-2 minutes on each side again.
6.) Serve warm, add butter if you have access to organic/grass-fed. Add honey if you need, these pancakes didn't need any extra, but I added a bit to a few bites.
[ingredients]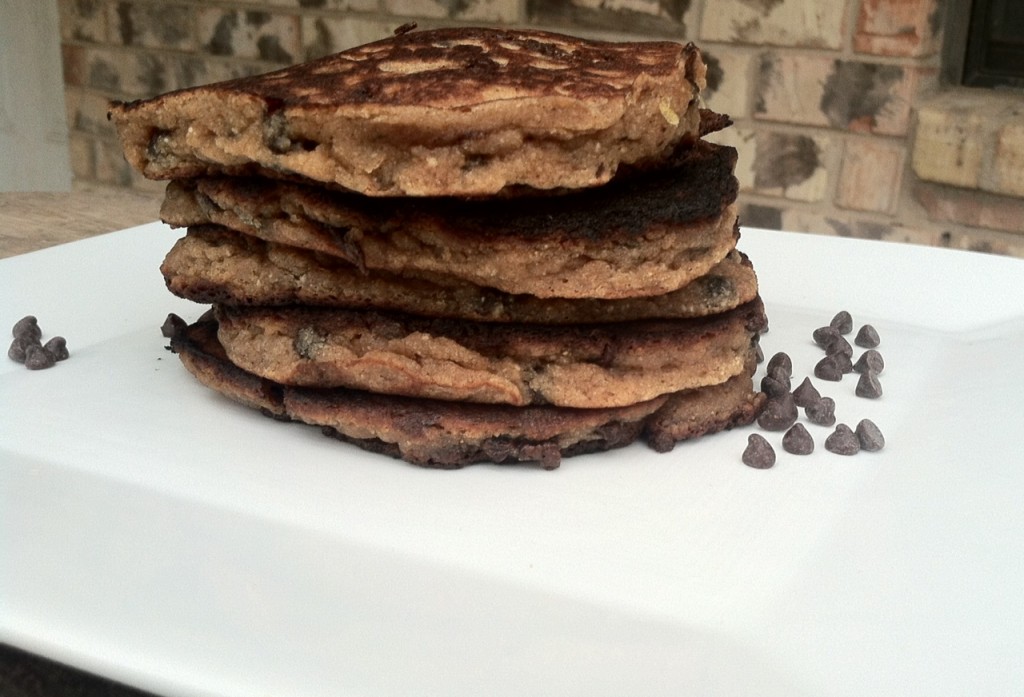 Ingredients
Dry:
½ cup coconut flour
⅛ cup potato starch or other paleo starch of choice
1 tsp. baking soda
1 Tbsp. ginger, ground
1 tsp. cinnamon
⅛ tsp. clove powder
¼ tsp. nutmeg
¼ tsp. salt
Wet:
¼ cup coconut milk
1 tsp. vanilla extract
2 Tbsp. honey
2 Tbsp. coconut oil
3 eggs, separated
Other:
½ cup chocolate chips (Enjoy Life, everything-free)
⅔ cup banana, pureed
Coconut oil for frying pancakes