Paleo Gluten-Free Spiced Butter
Want an easy, delicious spread? Mix these spices together and get ready for an explosion of yum in your mouth! I think what really makes this recipe so amazing is the ginger! I love to add ginger to so many unlikely foods and pleasantly surprise my taste-testers with this unexpected flavor. You can add ginger to teas, smoothies, sauces, marinades, salad dressings and meats! It's also great for settling an upset tummy, so you'll certainly benefit from eating more of it.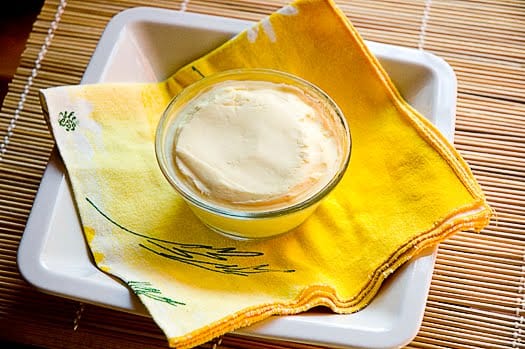 Ingredients
2 cups unsalted butter, softened
organic honey *to taste
1 teaspoon ground cinnamon
¼ teaspoon ground nutmeg
¼ teaspoon ground ginger
Directions
In a medium bowl, beat butter at medium speed with an electric mixer until creamy.
Gradually beat in remaining ingredients.
Cover and refrigerate. Bring to room temperature before serving.
Enjoy!