Pretty perfect tasting Hoisin sauce!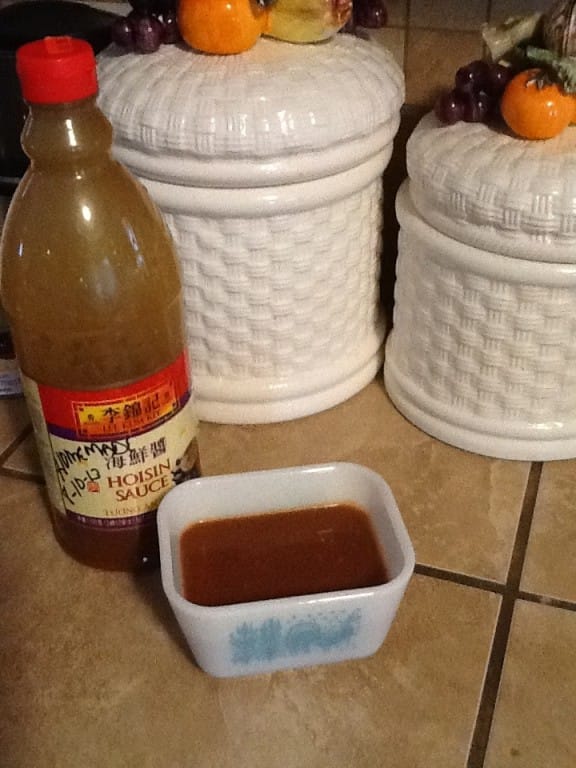 Ingredients
One large sweet potato (6" long X 3 1/2 " around)
6 Tbsp coconut aminos
3 Tbsp unsulphured molasses
2 Tbsp Raw Honey
2 tsp sesame oil
2 tsp rice vinegar
Several dashes Louisiana Brand hot sauce
1 tsp pure garlic powder
1/2 tsp white pepper
1 1/2-2 cups water (this depends on the size of your potato I used full 2 cups)
Directions
Cook & cool sweet potato, place in high speed blender with 1 cup water, purée until smooth.
Add remaining 1/2 -1 cup water and all other ingredients, blend on high for about 2 minutes.