Creamy ice cream pops coated in crisp dark chocolate coating!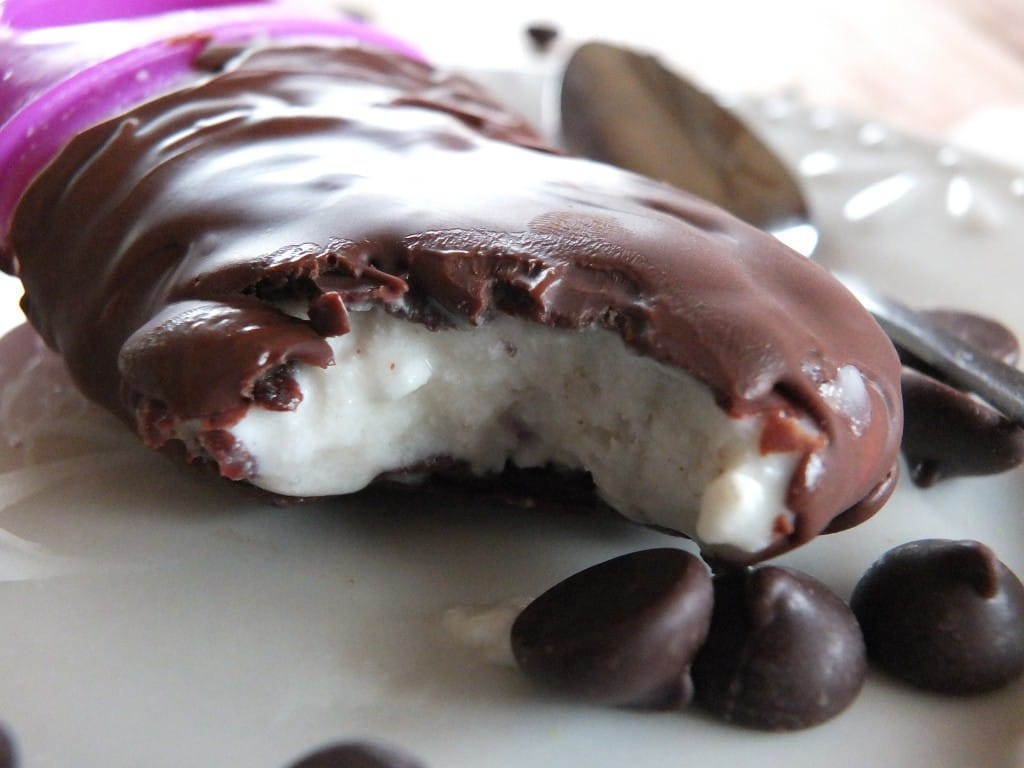 Ingredients
1-1/2 cups coconut cream
3 tablespoons pure maple syrup
1 teaspoon vanilla exract
1/4 teaspoon salt
3/4 cup dark chocolate chips
2 tablespoons coconut oil
Directions
For the ice cream pops: In a blender, combine all the of the ice cream pop ingredients. Blend on medium speed for about 1 minute. The mixture will thin out considerably.
Spoon into popsicle molds and place popsicle sticks or the equivalent in the pops.
Freeze until very solid, preferably overnight.
For the coating: To a microwave-safe bowl, add the chocolate chips (or chopped dark chocolate, if you prefer) and coconut oil. Microwave on HIGH in 30-second bursts , stirring well in between. Try to microwave the chocolate the least amount of time possible; two 30-second bursts should be all you need. Make sure the chocolate is only slightly warm before coating the ice cream pops.
Carefully remove the ice cream pops from the molds by briefly running hot water over the mold. Use a spoon to drizzle and spread the chocolate coating over the pop.
Immediately place each coated ice cream bar on a parchment-paper lined baking sheet in the freezer.
When the coating is hard, consume immediately or store in an airtight container in the freezer!