Paleo Mini Sweet Potato Crab Cakes
Preheat your electric counter top donut hole maker (or preheat oven to 400 degrees F, and bake finished batter in lined muffin tins for about 15 minutes, or until golden brown). Combine crab meat, eggs, grease, sweet potato, green onions, and coconut milk, and blend thoroughly. Combine remaining dry ingredients, breaking up any lumps in the coconut flour. Add the dry ingredients to the wet, and mix well.
Using a cookie dough scoop or small ice cream scoop, fill a heaping mound of batter into the compartments of the donut hole maker. Close the lid, careful to latch tightly, and set your timer for four minutes. As the machine is very hot, using oven mitts, carefully pick up the donut hole maker and flip it over onto its front side, onto a heat-safe surface. After four minutes, unplug the donut hole maker, and flip it back over onto its back. Let it continue to cook for three more minutes.
There is enough residual heat to continue the cooking process, without over-browning the outside edges. After three minutes, carefully open the machine, and transfer the donut holes to a cooling rack. Serve warm with a nice organic side salad.
[ingredients]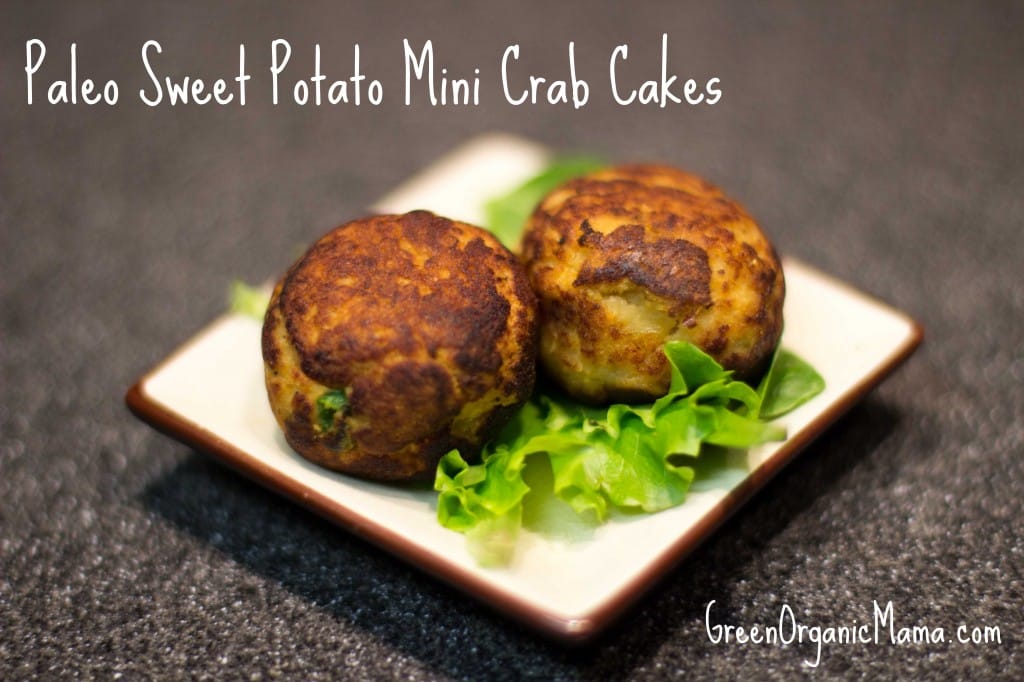 Ingredients
2 six-ounce cans of crab meat, drained
2 room-temperature eggs
3 tbsp melted grease (bacon grease, coconut oil, butter, or ghee)
1/2 cup roasted sweet potato, mashed
1/3 cup coconut milk
2 green onions, chopped
1/2 cup coconut flour
1 tsp Real Salt, 2-3 grinds fresh ground black pepper
1/2 tsp each: garlic powder, onion powder, dried herbs (Herbs de Provence, oregano, etc), 1/4 tsp paprika
1/2 tsp baking soda