Paleo Mocha Chocolate Chunk Cookies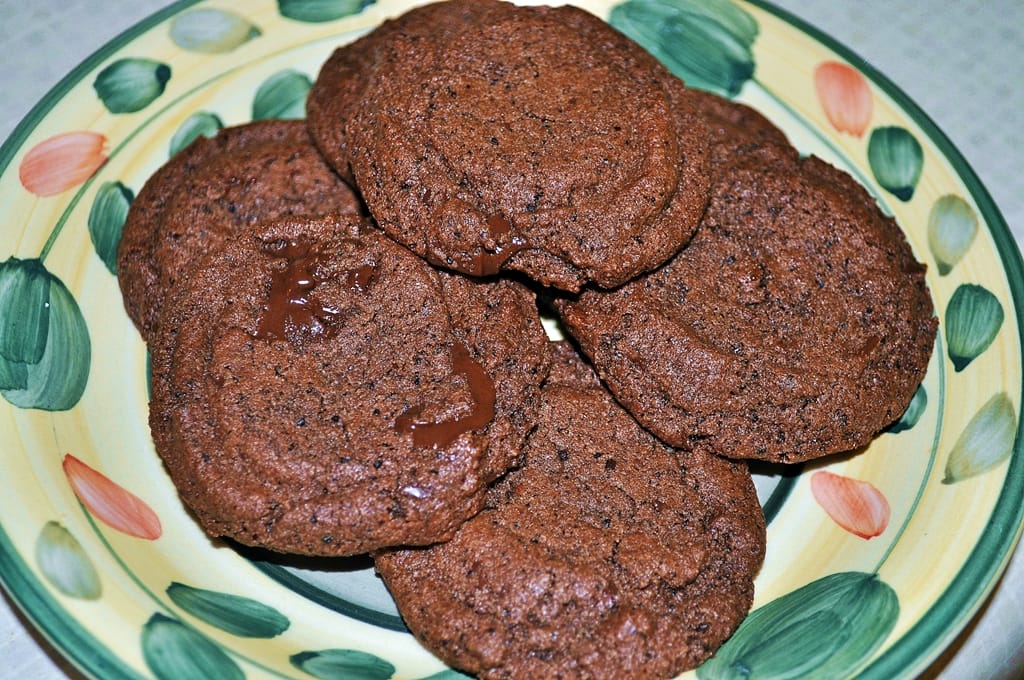 Ingredients
2 c almond flour
3.5 tbsp cocoa powder
1 tbsp espresso powder or finely ground espresso
1/4 tsp sea salt
1/2 tsp baking soda
1/4 c coconut oil (could sub ghee)
2 tbsp honey
1 tbsp vanilla extract
2 small Enjoy Life Dark Chocolate Bars, chopped or 1/2 c dark chocolate chunks
Directions
Preheat oven to 350F.
Combine dry ingredients in a food processor or blender.
Add wet ingredients (NOT chocolate chunks) and pulse until dough is formed.
Transfer dough to a mixing bowl.
Roughly chop chocolate bar and add to cookie dough, stir to combine.
Scoop heaping tablespoons onto parchment lined cookie sheets and flatten slightly with back of spoon as these cookies don't spread much.
Bake for 7-9 minutes, remove and let cool completely on the cookie sheet.
Transfer to an airtight container, they will be good for 4-5 days on the counter. Enjoy!