Paleo Muffins: Pumpkin and Apple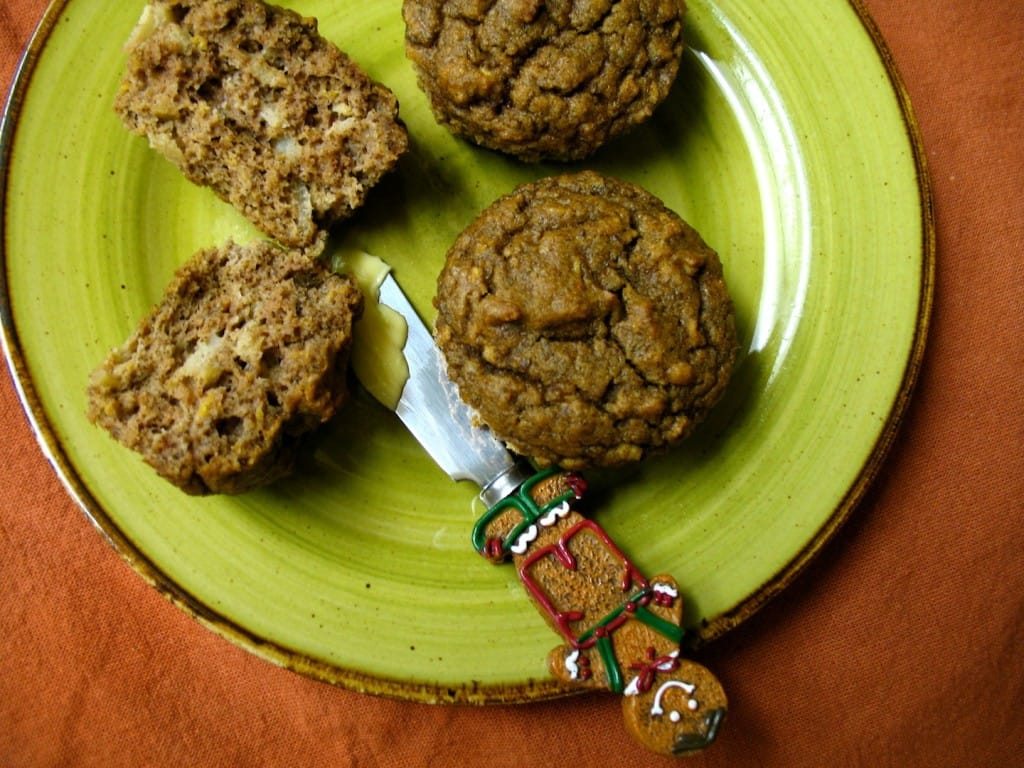 Ingredients
1 cup almond flour
1/4 cup coconut flour
2 tablespoons flax seed meal
1 1/2 teaspoons cinnamon AND 1/2 teaspoon nutmeg
1/2 teaspoon allspice AND a pinch cloves
1 teaspoon baking soda AND 1/2 teaspoon salt
3 eggs AND 1/3 cup maple syrup
1 teaspoon ACV & 2 tablespoons coconut milk
1 teaspoon vanilla AND 1/4 cup coconut oil
1/2 cup pumpkin puree
1 cup peeled, cored, and chopped apple, preferably organic Granny Smith
Directions
Preheat oven to 350 degrees.
Whisk together almond flour, coconut flour, flax seed meal, cinnamon, nutmeg, cloves, allspice, baking soda, and salt.
In a separate bowl, whisk together eggs, vanilla, coconut milk, coconut oil, maple syrup, and apple cider vinegar.
Slowly whisk the flour mixture in with the egg mixture.
Stir in pumpkin purée and chopped apple.
Pour the batter into lined muffin cups.
Bake for 30-35 minutes, or until a knife inserted into the center of a muffin comes out clean.