300g almond meal (grind the meal so it\'s closer to flour – helps coat better).
Two big-ass onions. Slice them carefully and separate the rings. (If I wasn\'t terrified of using a mandolin I would have used that).
2 eggs (beaten in a seperate bowl)
1 table spoon of paprika
1 table spoon of chilli flakes
(You can add more paprika and chilli flakes if you want them spicier).
Season the \'flour\' with salt and pepper then mix in the paprika and chilli flakes. Dip the onion rings in the egg then coat with the mix before frying them in coconut oil until nice and golden. Let them rest on a paper towel then eat 😀
More pictures here : http://tinyurl.com/42cmpq2
[ingredients]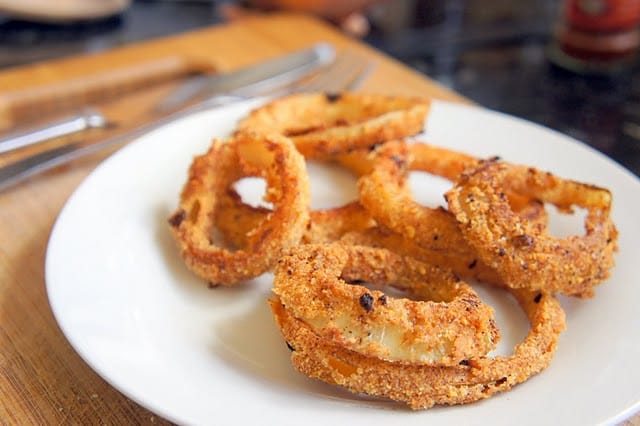 Ingredients
onions
almond flour
chili
coconut oil