Whisk egg whites until soft peaks
Blend banana
Fold coconut flour, baking powder, cinnamon & banana into egg whites
Place into hot frying pan with coconut oil until brown, flip over & brown the other side. Be careful not to place too much in the pan as it makes flipping difficult!
At the same time place chopped apples, mixed berries & water into a pan & boil to make a compote!
Enjoy!
[ingredients]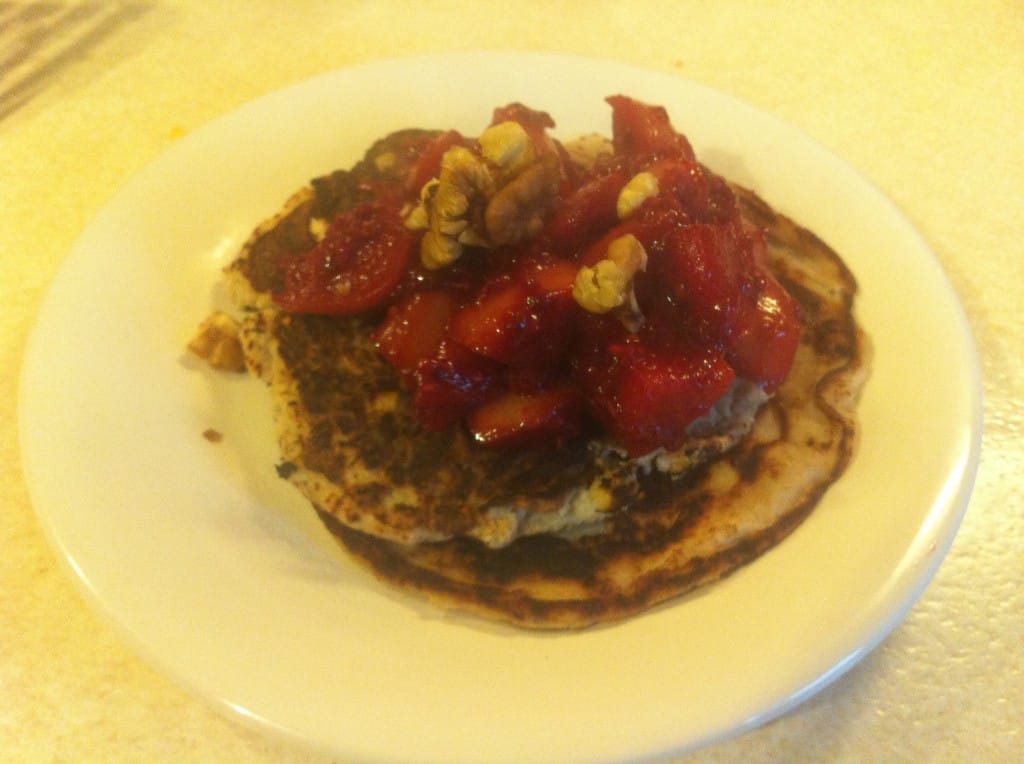 Ingredients
3 egg whites
2 T coconut flour
1/2 t baking powder
1/2 cup almond milk (or enough to make batter pourable)
1/2 t cinnamon
1 banana
2 apples (chopped)
Mixed berries
1/2 cup water
1T coconut oil