Paleo "Peanut Butter" and Jelly Pancakes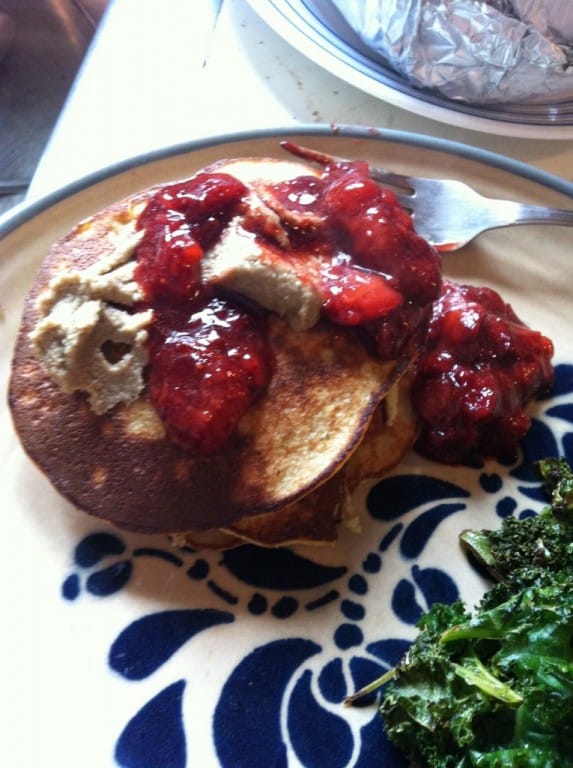 Ingredients
1 ripe banana
2 eggs
1 tbsp coconut flour
dash of cinnamon
1 drop of almond extract, for flavor (optional)
For the syrup: 1 tbsp sun butter, melted
1/2 cup of strawberries
2 tbsp black cherry balsamic vinegar
2 tbsp water
Directions
Heat your griddle to 350 degrees. Mash the banana with a fork until you get a smooth consistency.
Add two eggs and whisk together.
Add coconut flour and whisk more.
Add almond extract and cinnamon and mix to combine.
Meanwhile, place strawberries, water and vinegar in a small saucepan on the stove and bring to a boil.
Pour pancakes on the griddle (keep them under 4" in diameter) and cook until bubbly on one side. Flip and finish.
After syrup comes to a boil, reduce the heat and simmer until thick, approx 4-5 minutes.
Top pancakes with sunbutter and strawberry syrup. Enjoy!