Yummy pita breads that actually puff up in the oven, so you can cut them open and stuff them with any filling you want. They're pretty easy to make and they keep very well in the fridge; they're still just as good a day later.
These are 100% Autoimmune Paleo friendly and delicious!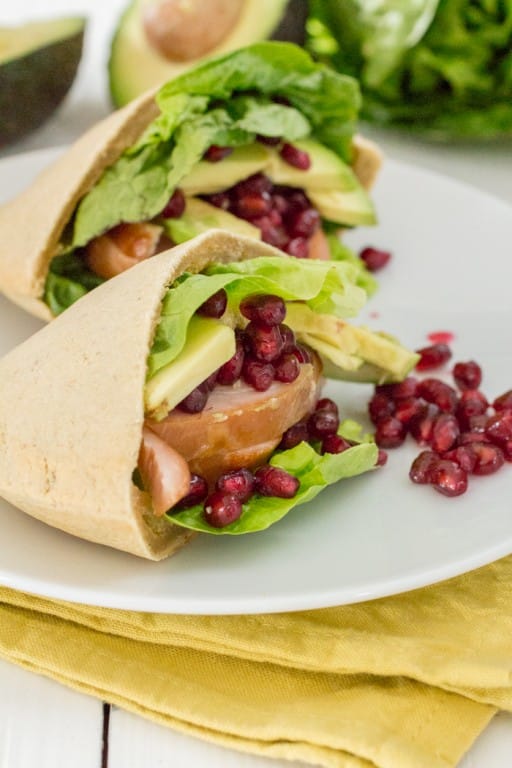 Ingredients
1 ripe plantain
1/4 cup coconut milk
1/4 cup coconut oil
1/2 tsp salt
250 - 275 g tapioca flour
Directions
Preheat oven tot 220 degrees Celsius (425 F) and line a baking tray with parchment paper.
Combine plantain, coconut milk, coconut oil and salt in a bowl and puree until smooth.
Now add 200g tapioca flour until a thick dough starts to form.
Then add some more tapioca flour (little by little!) and knead it in by hand until a thick, kneadable dough forms that doesn't stick to your hands.
Divide the dough into 4 equal pieces and roll into a ball.
Put the balls onto the baking tray and press to flatten until about 1 cm thick (0,4 inches).
Bake for 17-18 minutes until the pita breads have puffed up.
Allow to cool before cutting them open and stuff with a filling of your choice.