Traditional breakfast, -Paleo style!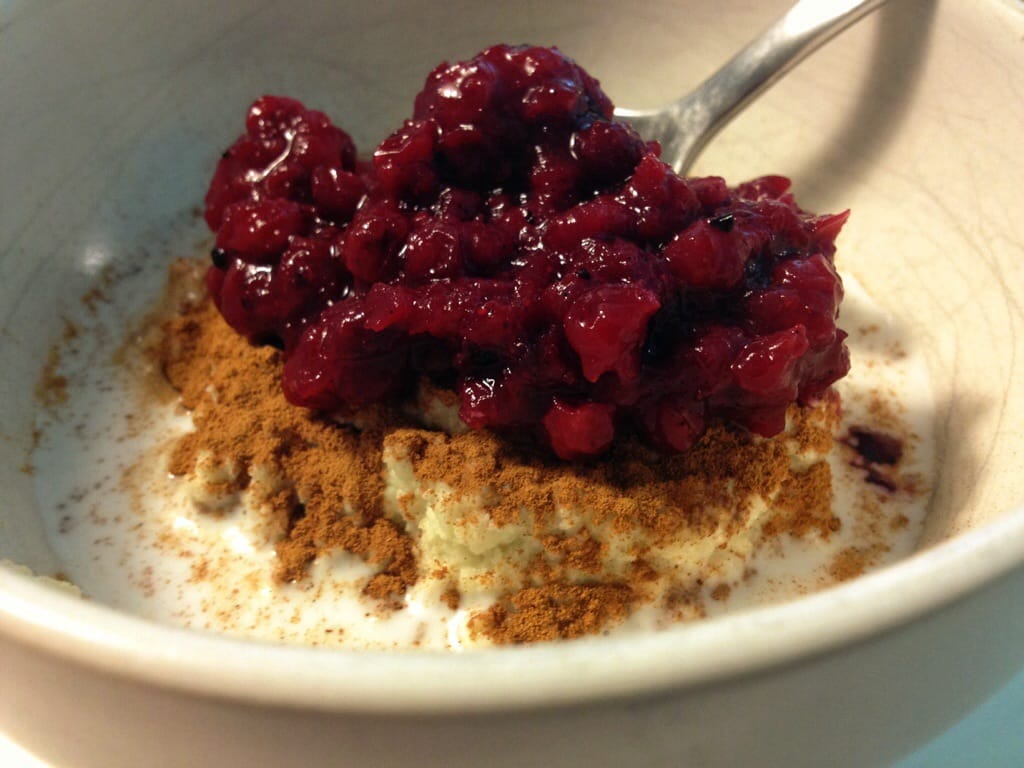 Ingredients
2 Eggs.
1 tbsp Coconut Flour.
0.5 cup (1dl) Extra Creamy Coconut Milk.
A pinch of Salt.
Seasoning of choice (I usually go for maybe half a tsp of ground vanilla pods…a little bit cardamom is nice too.)
Directions
Put everything in a small pot and mix it well.
Run over low heat while stirring until preferred texture.
Put it in a bowl, dust some ground cinnamon on top and serve with coconut milk and e.g. some homemade sugar-free lingonberry jam or applesauce, half a grated apple/pear, or a handful berries.