Paleo Portobello Bacon Avocado Breakfast Sandwich
This is the ULTIMATE Breakfast Sandwich! Anyone who likes bacon, avocado, and portobello mushrooms will LOVE this sandwich, and come back for seconds!!
This Breakfast Sandwich is particularly appealing to any Strict Paleo!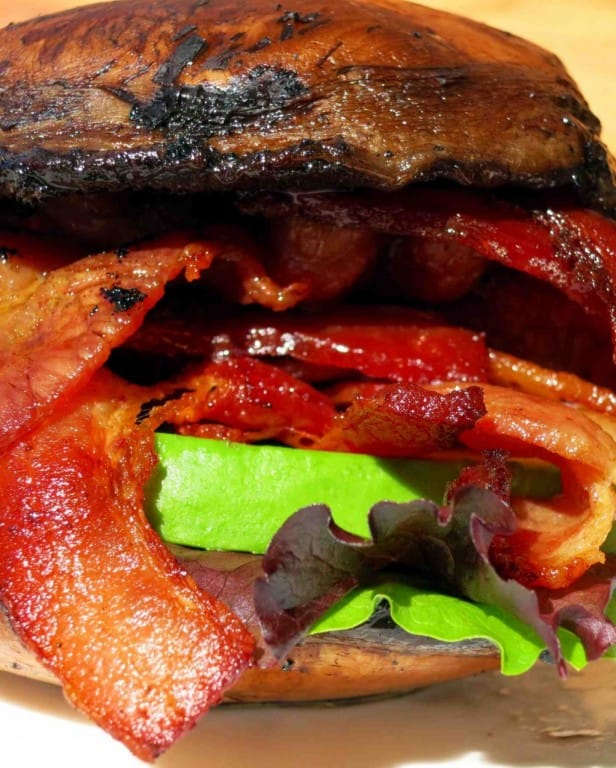 Ingredients
2 Portobello Mushroom Caps
1/2 lb Premium Bacon
1 Avocado
Lettuce (several leaves)
Directions
Cut the bacon strips in half, and cook them, covered, as you like them. Note: I like my bacon slightly chewy, so I cook them covered for about 20 minutes on medium heat.
Remove the bacon and let it drain on a plate.
Pour off most of the bacon grease (for use some other time!) and put the pan back on the heat to keep hot.
Slice the stem of the Portobello mushroom caps off, so that the whole cap is flat and level.
Cook the Portobello mushroom caps in the bacon pan for about 2 minutes on medium heat.
Put the caps on a plate, stack the lettuce, avocado, bacon, and the top cap on. In that order.