Delicious combination of ground lamb, veggies and mashed sweet potatoes make for a comforting meal.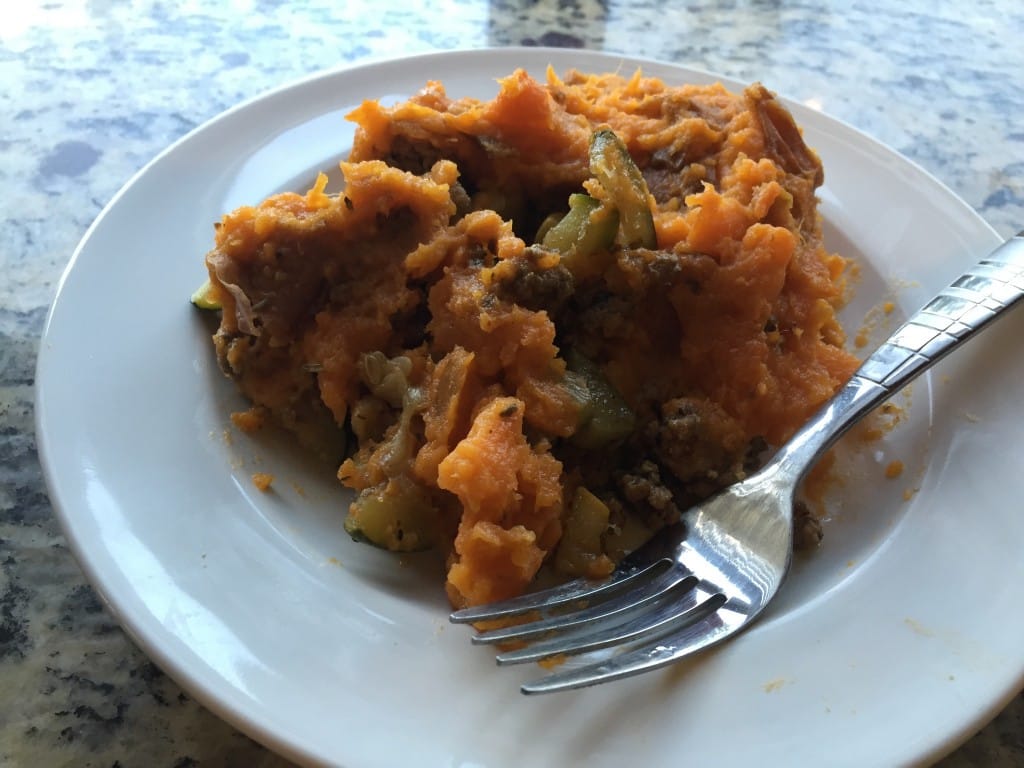 Ingredients
1lb ground lamb or beef
1 zucchini (chopped)
1 yellow squash (chopped)
3-4 sweet potatoes (cut into large chunks)
1/4-1/2 cup canned coconut milk
Chili powder
Dried basil
Garlic powder
Salt/pepper
Directions
Preheat oven to 350 degrees F. Heat coconut oil in a large skillet over medium-high heat. Add ground lamb and cook for about 10 minutes until almost cooked through.
Add in chopped zucchini and yellow squash along with spices to the lamb and cook another 10 minutes until vegetables are soft.
Meanwhile bring a pot of water to a boil and add sweet potatoes. Cook about 20-25 minutes until potatoes are cooked through. Drain and mash with coconut milk, salt and pepper.
Place meat/vegetable mixture in a 9 x 13 pan. Layer mashed potatoes on top. Place in the oven and cook about 15 minutes until heated through. Enjoy!