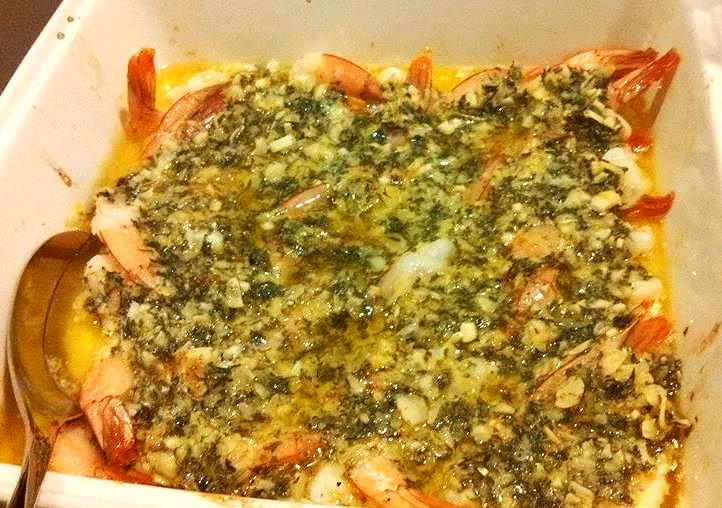 Ingredients
1 1/2 lbs shrimp (about 30)
3 tbsp olive oil
8 tbs unsalted room temperature butter (1 stick)
4 cloves minced garlic
1 minced shallot
S&P
2 tbs fresh parsley
1 tsp fresh rosemary
1 zested lemon and squeezed
1 egg yolk
1/2 cup crushed sliced almonds
*optional - 2 tbsp dry white wine
Directions
Preheat oven to 425 degrees.
De-shell, de-vein, and butterfly your shrimp. Toss in a bowl along with the olive oil, salt and pepper and wine if using.
In a separate bowl, combine the butter, garlic, shallot, parsley, rosemary, lemon zest and juice, egg yolk, and almonds.
Line your baking dish with your butterflied shrimp in a pretty little design and pour over any remaining olive oil. Spoon your butter/almond mixture on top evenly. Bake 10-12 minutes until bubbling. If you like a browned top, place under broiler for an extra minute or two. Serve immediately.