Preheat oven to 350 degrees.
Cook ground pork with chili powder and red pepper flakes thoroughly. Toss into a 13 x 9 baking pan.
In the same pan you cooked the ground pork, cook the celery, onion, red pepper, and mushrooms, along with the poultry seasoning, and salt & pepper. Cook until the veggies are soft, then toss into the same baking 13×9 pan.
Next, add a tablespoon of coconut oil to the stove top pan and cook the diced apples and pecans, until the they are soft, about 5-6 minutes. Toss into the baking pan along with the meat and veggies.
Mix everything together and spread out into the pan evenly.
In a separate bowl, whisk together the eggs and chicken stock. Pour mixture on top of stuffing mix.
Bake covered for about 30 minutes, uncovering the pan the last 10 minutes of cooking.
[ingredients]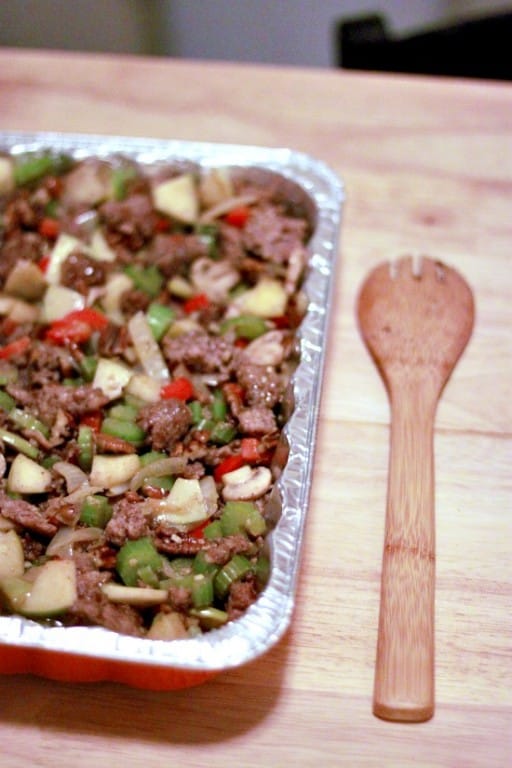 Ingredients
pork
celery
onion
pepper
apple
pecan
mushroom
eggs
chicken broth
coconut oil