In a microwave safe bowl, heat the coconut milk and honey…just make sure it's not too hot, think warm like bathwater (ewww). Add the yeast and whisk together, then set aside to allow the yeast to activate.
Combine all other ingredients until well blended. Add the yeast mixture.
Keeping the batter in the mixing bowl, cover with a moist towel and set in a warm place for 1-2 hours (I put mine on a sunny windowsill). When the batter has risen, stir it up really well so that it returns to its original volume.
Divide the batter between greased muffin tins. Cover and let rise for 30-40 minutes, or until double in size.
Bake at 350 degrees for 20 minutes, until lightly browned on top.
[ingredients]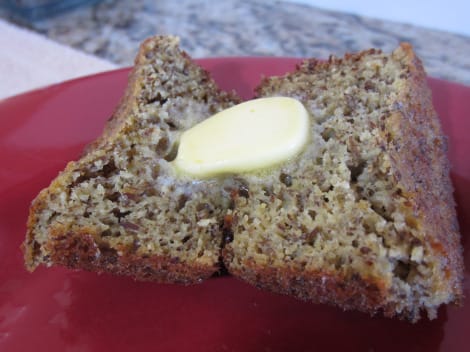 Ingredients
1/2 c Coconut Flour
1/2 c Ground Flax
1 t Baking Soda
1 t Salt
6 Eggs
1/3 c Coconut Milk
3 T Honey
1 pkt Active Dry Yeast