Peaches and Cream Ice Cream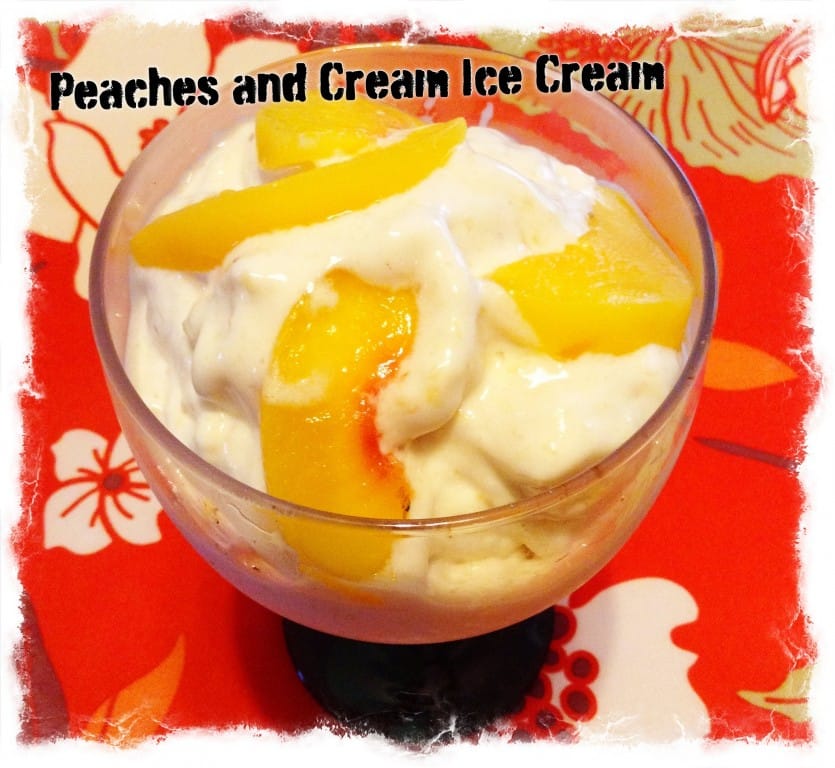 Ingredients
4 bananas peeled, chopped, & frozen
1/4 to 3/4 cup coconut or almond milk
1 cup frozen peaches
1 cup defrosted peaches
Directions
Put the frozen bananas, frozen peaches, and 1/4 cup of almond or coconut milk in the food processor.
Blend, scraping down the sides as needed.
You can add more milk if you prefer a soft serve consistency.
It takes a little time, but keep blending until it is completely smooth.
Spoon into 4 dishes and top with defrosted peaches.