Peppermint Jellies – GAPS Intro stage 1
Combine all ingredients in a small saucepan with a whisk.
Allow to rest for a few minutes to allow gelatin to soften.
Heat gently until gelatin is melted and well combined.
If using a silicon mould, use a teaspoon to measure/pour out each jelly.
Place in freezer for 10 mins, set timer.
Remove and refill mould until all the mixture is used.
You will probably need to reheat the pot in between batches to liquify again.
If not using individual moulds, tip the jelly into a glass dish and place in fridge (30mins) or freezer (10 mins) to set.
Once set cut into bite size squares.
Store in fridge.
If not on Intro you may like to add 2 Tbsp honey
[ingredients]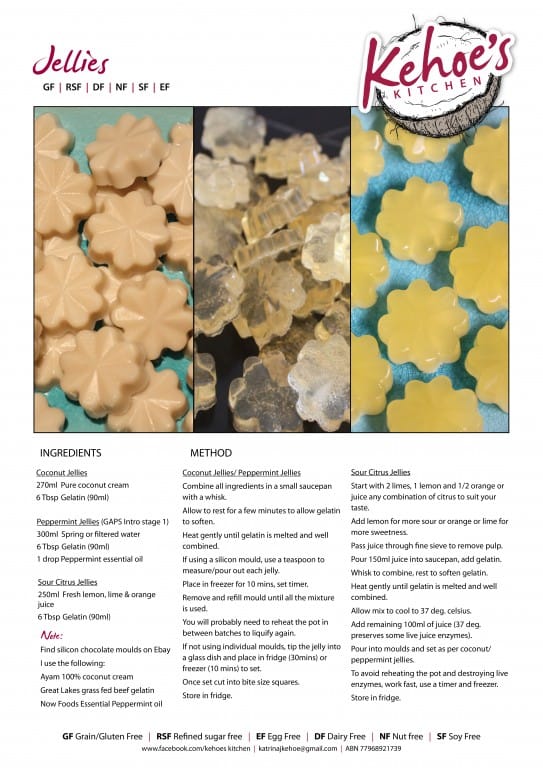 Ingredients
6 Tbsp Gelatin (90ml)
300ml spring or filtered water
1 drop peppermint essential oil