Peppery Lamb and Leek Frittata
It really couldn't be easier to put this frittata together. Just brown your lamb in a large skillet, add your veggies, pour in the eggs and pop it in the oven until the eggs are cooked through. Easy, right?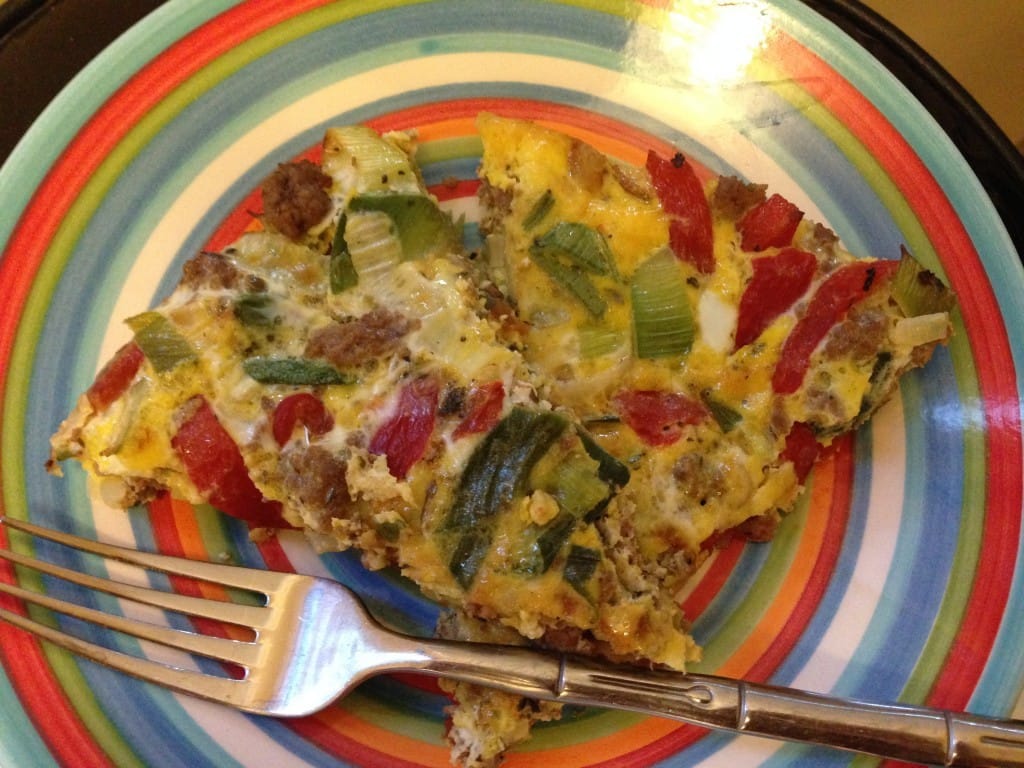 Ingredients
1/2 lb ground lamb
6 eggs
1/8 teaspoon sea salt
1/4 teaspoon black pepper
1/2 cup thinly sliced roasted red peppers
1 leek, halved lengthwise and thinly sliced
Directions
Preheat oven to 425ºF. Heat a large oven-safe skillet over medium heat.
Add ground lamb to skillet and cook until fully browned, breaking up with a wooden spoon or spatula as it cooks.
While lamb is cooking, whisk eggs together with salt and pepper. Set aside.
Add roasted red peppers and leeks to pan and cook, stirring often, until leeks are soft and translucent, about 5 minutes.
Pour eggs into skillet, season with a bit more black pepper and stir with a fork to combine with lamb and vegetables. Transfer to oven and bake for 10-12 minutes, until eggs are cooked through and frittata is set on top. Let cool for 3-5 minutes and use a thin spatula to cut into 8 wedges.