1. Set the pineapple chunks in the freezer for a few minutes. Frozen/chilled pineapple is the goal. In fact, make all the ingredients cold.
2. Combine all ingredients in a blender until smooth and frothy.
3. Pour into a highball or hurricane-style glass.
4. Add a pineapple wedge, straw, fancy umbrella, whatever garnish you have that might help transport you to a beach somewhere warm!
FastPaleo editor\'s note: The consumption of alcohol is not advocated on a Paleo diet, but some choose to consume it as an occasional treat. Do so at your own discretion if 21 or over.
[ingredients]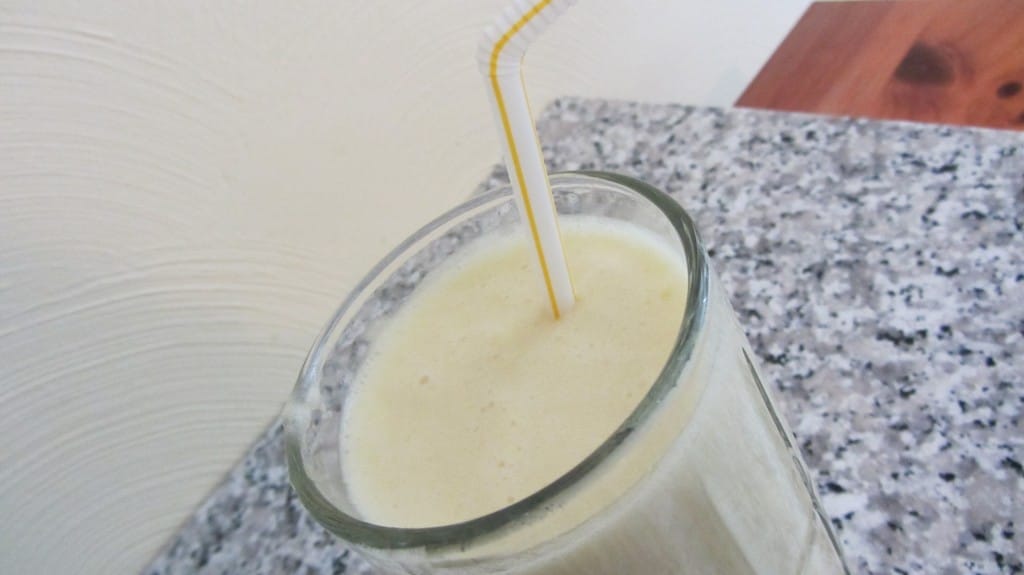 Ingredients
1/2 cup of fresh pineapple chunks (go ahead and use drained, canned pineapple if you can't find a good fresh one)
3/4 cup light coconut milk
3/4 cup 100% pineapple juice
definitely do not add 3 oz white rum!!!