Plantain-Chia Seed Breakfast Cookies
These breakfast cookies are easy to make, super-portable, and sweetened only with fruit!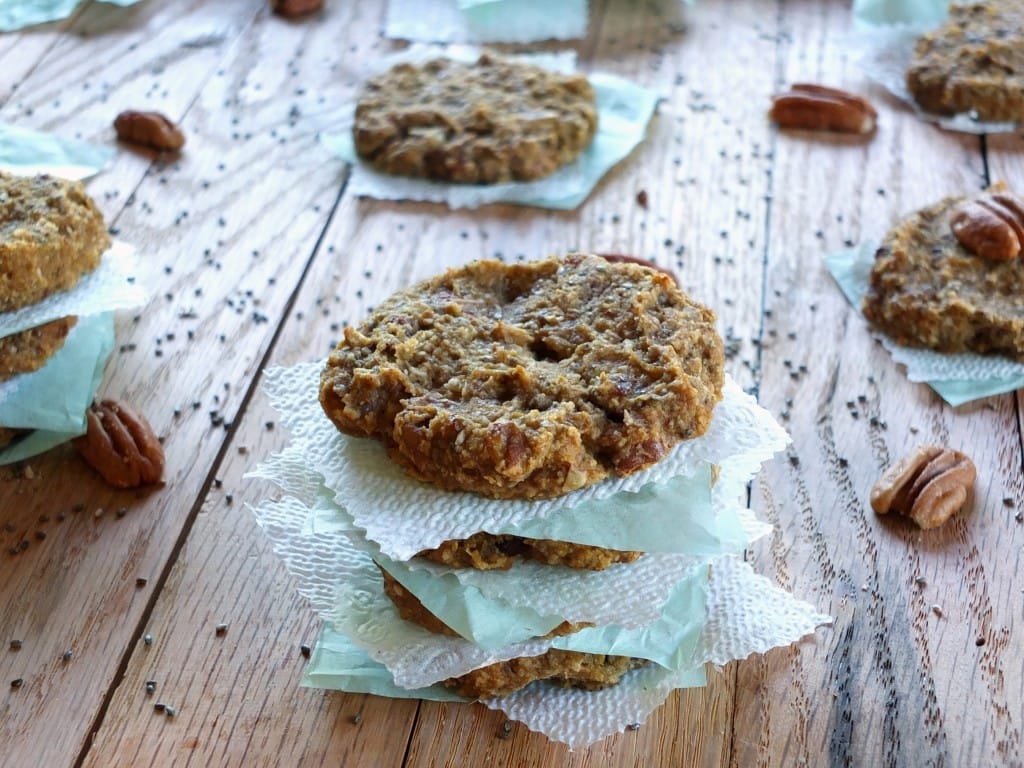 Ingredients
1 medium ripe plantain, peeled anc chopped (yellow with some black spots)
1 egg
2 tablespoons chia seeds
1/4 cup unsweetened coconut flakes
4 medjool dates, pitted and chopped
1/2 cup almond flour
1/2 teaspoon vanilla
1 teaspoon cinnamon
pinch baking soda
1/3 cup finely chopped raw pecans
Directions
Preheat the oven to 375 degrees Fahrenheit. Grease a medium-sized baking sheet with a bit of coconut oil.
To the bowl of a food processor, add the plantain, egg, chia, coconut, and dates. Process until smooth.
4.Scrape the batter into a bowl and stir in the almond flour, cinnamon, vanilla, and pecans. Drop the batter by tablespoonfuls (I use a cookie scooper) onto the greased baking sheet. Flatten out with the back of a spoon.
Bake for 10-13 minutes.