Pork Chops with Mushroom Gravy
Preheat oven to 375 degrees. Heat an oven-safe skillet on the stovetop. Add enough coconut oil to coat pan. Mix sea salt, pepper, and dill with 1/4 cup arrowroot powder in a shallow bowl. Dredge pork chops in mixture and brown in skillet. Once the pork chops are browned, place entire pan into oven and cook until done, approximately 20 minutes. Be careful not to overcook.
Carefully remove pan from oven and return to stovetop. Remove the pork chops from the pan. Add the onions and mushrooms to the pan. Heat at medium until softened. Add garlic and cook for five more minutes. Thicken sauce by adding 1-2 tbsp of additional arrowroot powder, if desired.
Pictured served with mashed rutabaga. Prepare rutabaga by peeling and boiling in lightly salted water until tender. Mash with a small amount of butter.
[ingredients]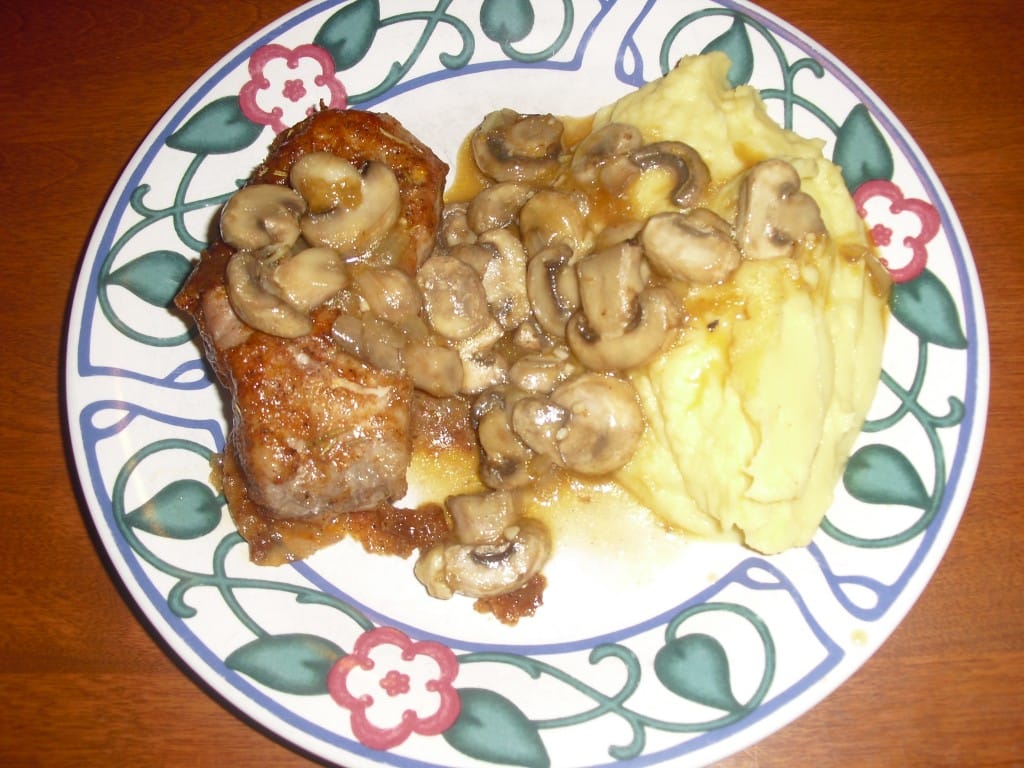 Ingredients
4 3/4"-1" thick pork chops
1/2 tsp each sea salt, pepper, dried dill
1/4 cup arrowroot powder
Coconut oil to coat pan
1 lb mushrooms, cleaned and sliced
1/2 cup diced onion
2 cloves garlic, minced or pressed
1-2 tbsp arrowroot powder