PPP – Paleo Pecan Pancakes
1. Beat the two eggs until very fluffy (gives a great fluffiness to the pancakes)
2. Add the almond milk to the eggs, followed by the follow by adding the almond flour, coconut flour, baking powder (or soda!), chopped pecans and the raw honey (heat the honey before adding for easier mixing).
3. Heat some coconut oil (or whatever oil you have) in a pan, and scoop a spoonful of the pancake batter onto the well heated pan. Note here: the smaller the pancake, the easier it is to flip (almond flour is very crumbly in comparison to regular wheat flour).
4. Cook until golden brown on each side – for me, about 1 min per side.
5. Throw onto a plate, add some whole pecans, pour some maple syrup or heated raw honey onto this breakfast goodness, add some crispy bacon, and enjoy a hearty, lovely breakfast 🙂
[ingredients]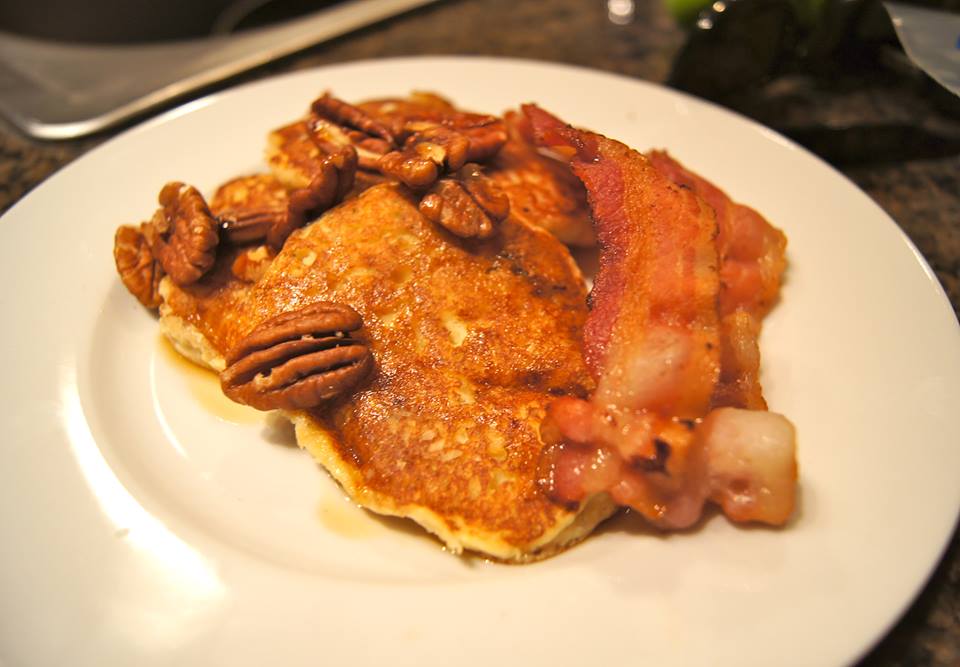 Ingredients
2 eggs
1/2 cup almond milk
3/4 cup almond flour
1-2 tbsp raw honey
1/4 - 1/2 cup chopped pecans
1/4 tsp of baking powder