2 plantains, ripe, and peeled
1 regular banana, ripe or over-ripe, peeled
3 heaping tbsp coconut flour
3 tbsp melted butter or coconut oil
4 eggs
2 tsp vanilla
2 tbsp honey
1/2 tsp baking soda
coconut oil, for cooking the pancakes
Preheat griddle or frying pan. I find these can burn easily, so a lower heat is better.
In food processor, blend plantains, banana, melted butter or coconut, eggs, vanilla and honey. When smooth, add coconut oil, baking soda and salt while the processor is running.
Scoop about 1/4 to 1/3 cups-worth of batter at a time. 2-4 minutes per side.
Serve immediately with butter and maple syrup or topping of choice.
[ingredients]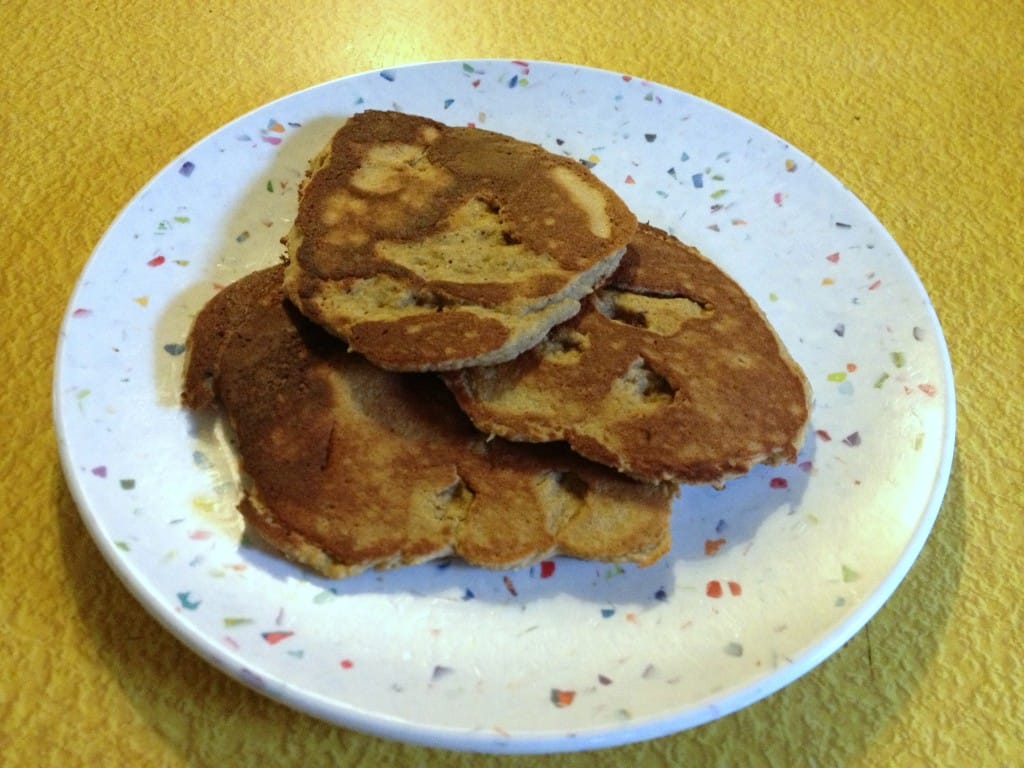 Ingredients
1 regular banana, ripe or over-ripe, peeled
2 plantains, ripe, and peeled
3 heaping tbsp coconut flour
2 tbsp honey
3 tbsp melted butter or coconut oil
1/2 tsp baking soda
4 eggs
Dash sea salt
2 tsp vanilla
Coconut oil, for cooking the pancakes