1. Wash and cut 1 lb. fresh strawberries and put in blender.
2. Add unsweetened coconut milk (I use about 1 cup).
3. Blend.
4. Pour into popsicle molds.
5. Put in freezer for several hours.
6. Enjoy for a refreshing, primal treat!
HINT: Might need to run a little hot water over the mold after freezing to break the popsicle out of the mold.
[ingredients]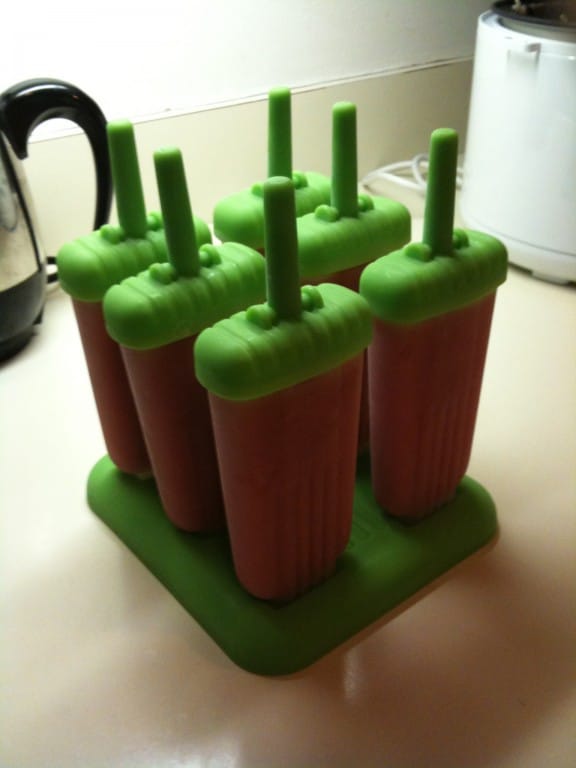 Ingredients
1 lb. fresh strawberries
Unsweetened coconut milk