Prosciutto-wrapped Scallops with Seared Asparagus
Preheat your oven to 350F. While it\'s heating up prepare the scallops as above and whack some foil on a baking tray.
Take each scallop and wrap your prosciutto slices around them; the prosciutto should stick without any help as long as it\'s not too dry (which it shouldn\'t be!)
Lay the scallops out on your baking tray, baste the top with a little of your oil and season to taste.
Put those bad boys in the oven for about 15 minutes or until the inside of the scallops are piping hot.
While the scallops are in the oven, heat up your remaining bacon fat in a large skillet at med / high and pan sear your asparagus for about 5 minutes, or until done to your liking.
[ingredients]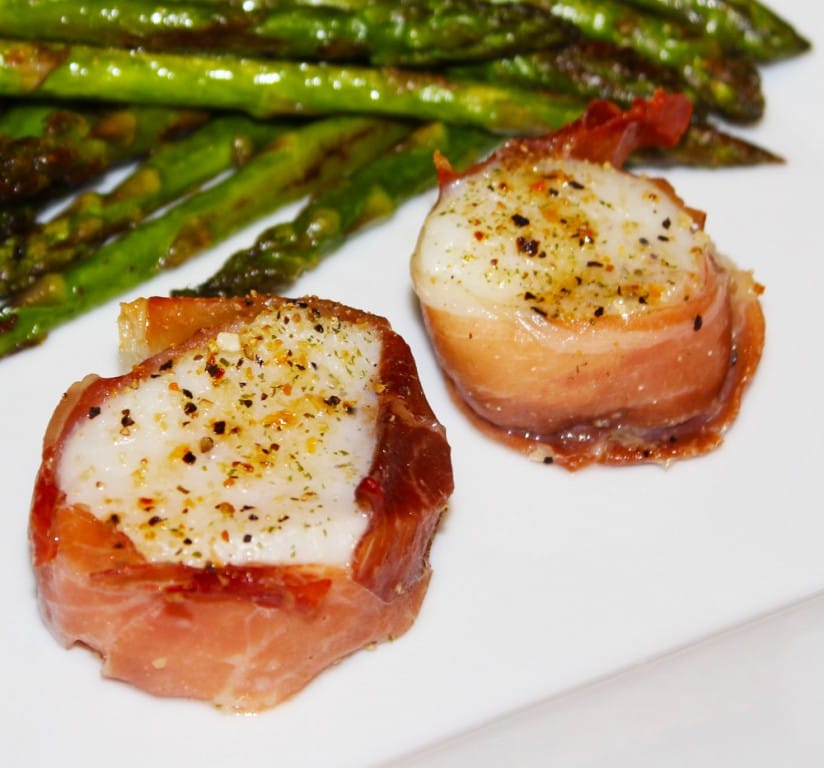 Ingredients
2 lbs scallops, cleaned, de-footed & dried
6 oz prosciutto
1 bunch of asparagus, trimmed
Oil of your choice, I used bacon fat
Seasoning to taste - Mrs Dash Original is great here