Coat chicken breast pieces in Salt and Chili powder on both sides.
Heat 3 tbsp Olive oil in a deep pot.
Place Chicken in pot and sear for 3 minutes.
Flip to the other side and sear for another 3 minutes.
Add Chopped onion, stir and cook for 3 minutes.
Add Garlic and stir for 1 minute.
Add Chicken stock and let simmer on medium heat for 30 minutes. Do not have to cover.
Pull out each piece of Chicken onto a plate.
Keep broth in pot on low heat.
Use two forks and pull apart each piece of chicken.
Put chicken back into the pot and mix with broth for a few minutes.
Pictured served on top of greens with avocado.
[ingredients]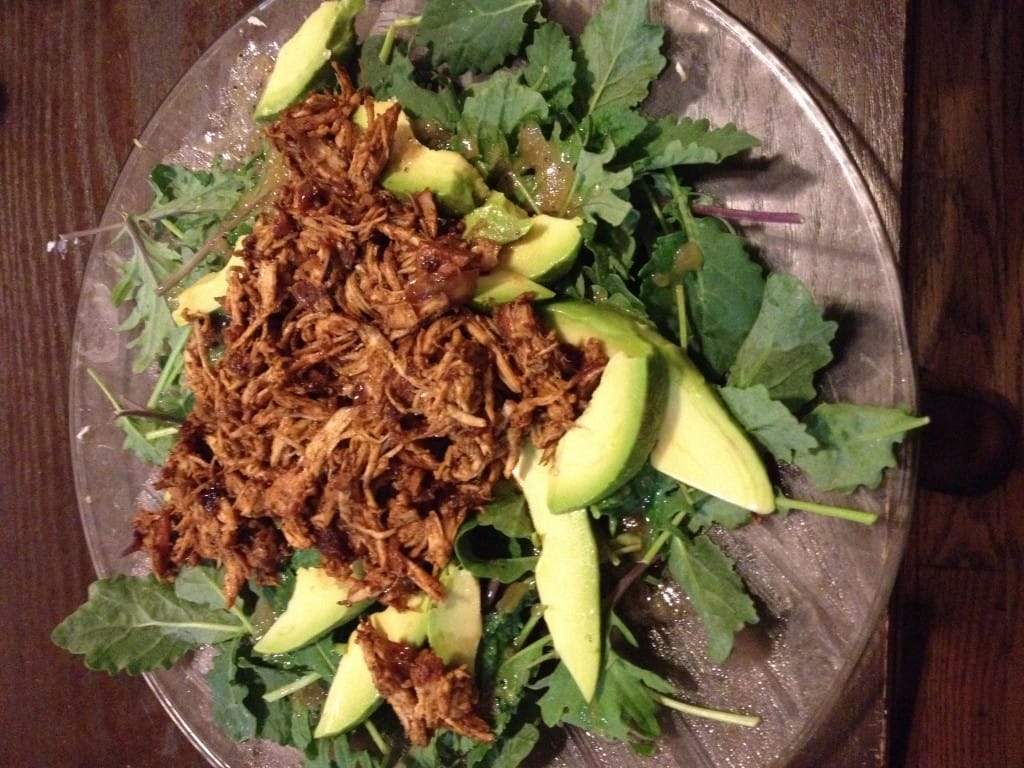 Ingredients
3 Chicken Breasts cut into 3" strips
2 tsp Salt
2 tbsp Chili Powder
1 Garlic clove minced
1 Yellow onion chopped
3 cups of Chicken stock
3 tbsp Olive oil