Cheers to seasonal flavors and clean eating!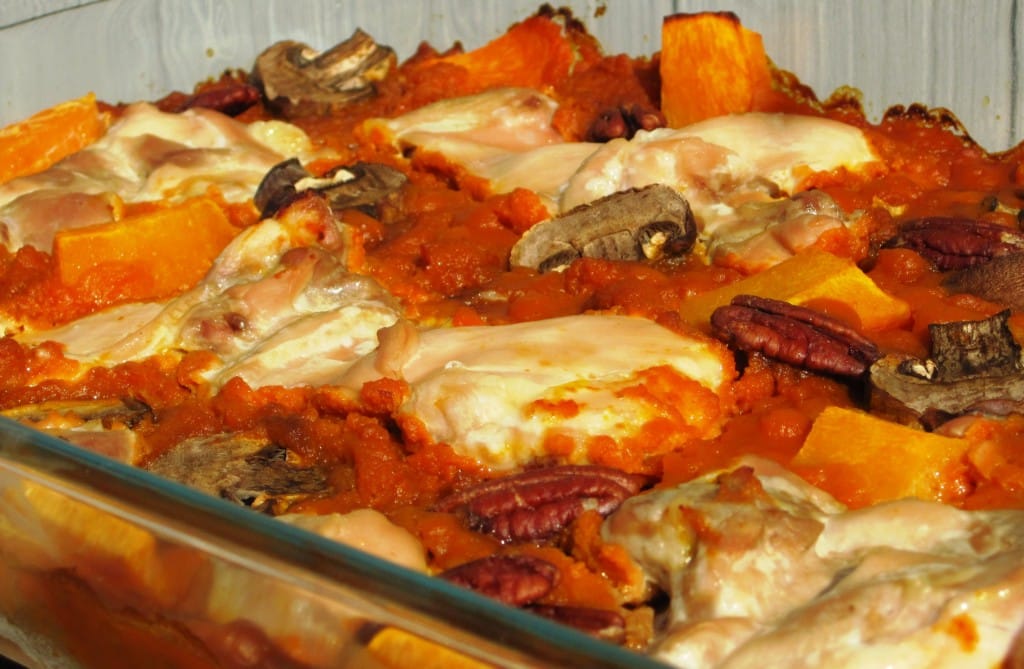 Ingredients
20 oz. pumpkin puree
4-5 organic chicken thighs
2 handfuls of sliced mushrooms
2 handfuls of chopped butternut squash
15 pecans
Directions
Place 20 oz of pumpkin puree on large baking dish.
Lay chicken thighs on top of pumpkin puree.
Lay a few sliced mushrooms, chopped butternut squash and pecans on the dish.
Bake @ 350 for 60 mins.
Enjoy!