Pumpkin Pancakes from Practical Paleo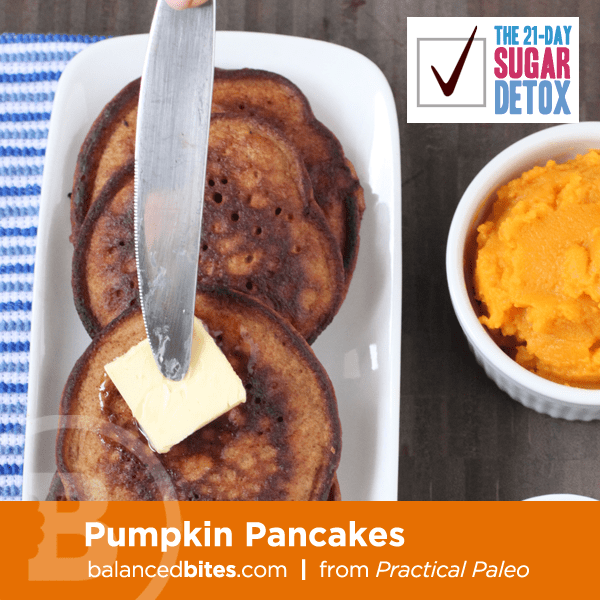 Ingredients
4 eggs
1/2 cup pumpkin puree
2 tablespoons butter or coconut oil, melted
1 teaspoon pure vanilla extract
1/4 teaspoon baking soda
1 teaspoon pumpkin pie spice
1 teaspoon cinnamon
pinch salt
optional: 1-2 Tbsp of coconut flour
Directions
Whisk the eggs, canned pumpkin, and pure vanilla extract together. Sift the pumpkin pie spice, cinnamon, and baking soda into the wet ingredients.
Melt 2 tablespoons of butter in a large skillet over medium heat. Then, mix the butter into the batter.
Grease the skillet and spoon the batter into the skillet to make pancakes of your desired size. When a few bubbles appear, flip the pancakes once to finish cooking.
Serve with grass-fed butter and cinnamon or sliced bananas.