Pumpkin Pie with Nut Crust
*For nut crust recipe please visit http://www.healthylivinghowto.com/1/post/2011/11/recipe-challenge.html
1. Mix pumpkin, coconut milk, spices and stevia together.
2. Add eggs and mix slowly just until thoroughly mixed.
3. Pour pie filling into nut crust.
3. Bake at 425° F for 15 minutes, then reduce temperature to 350° F for an additional 35 minutes.
4. Thoroughly cool and chill before serving with a dollop of fresh whipped coconut cream.
Happy Healthy Holidays!
[ingredients]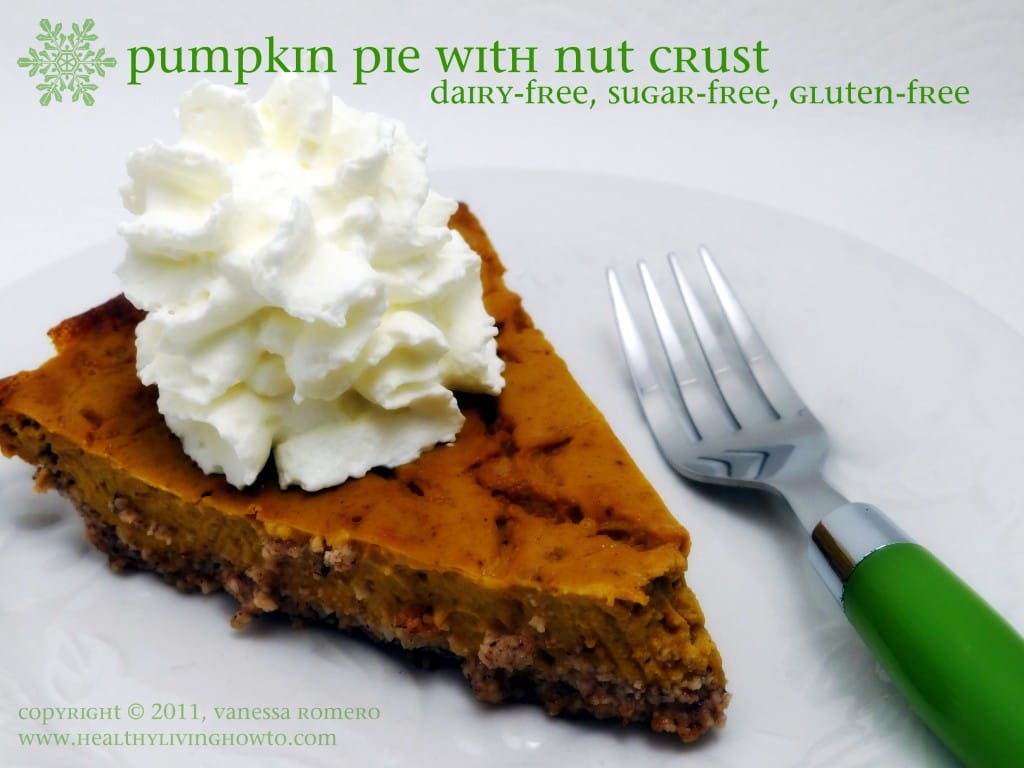 Ingredients
(1) 15 oz. Can Farmer's Market Organic Pumpkin
(1) 13.5 oz. Can Native Forest Organic Coconut Milk
3/4 tsp. Ground Cinnamon
1/2 tsp. Ground Nutmeg
1/4 tsp. Ground Ginger
1/4 tsp. Ground Cloves
1/2 tsp. Celtic Sea Salt
1/8 tsp. NuNaturals Pure White Stevia Extract Powder
2 Large Organic Eggs
1 Nut Crust*