1. In mixing bowl, whisk eggs.
2. To eggs, add 1/3 c. pumpkin, 1 Tbsp. cream or coconut milk, vanilla extract, couple shakes of allspice, sea salt & stevia. Whisk until smooth.
3. In small saucepan, on medium-high, melt butter or coconut oil.
4. Add egg mixture to saucepan and whisk constantly until mixture resembles cottage cheese. This takes less than 2-3 minutes.
5. Remove from heat quickly and spoon into bowl.
6. Top with 1 Tbsp. cream or coconut milk, 2 Tbsp. pumpkin, another shake of allspice and chopped walnuts.
This is a versatile dish that works equally well for breakfast, as a side dish, or even as a custardy dessert when sweetened to taste!
[ingredients]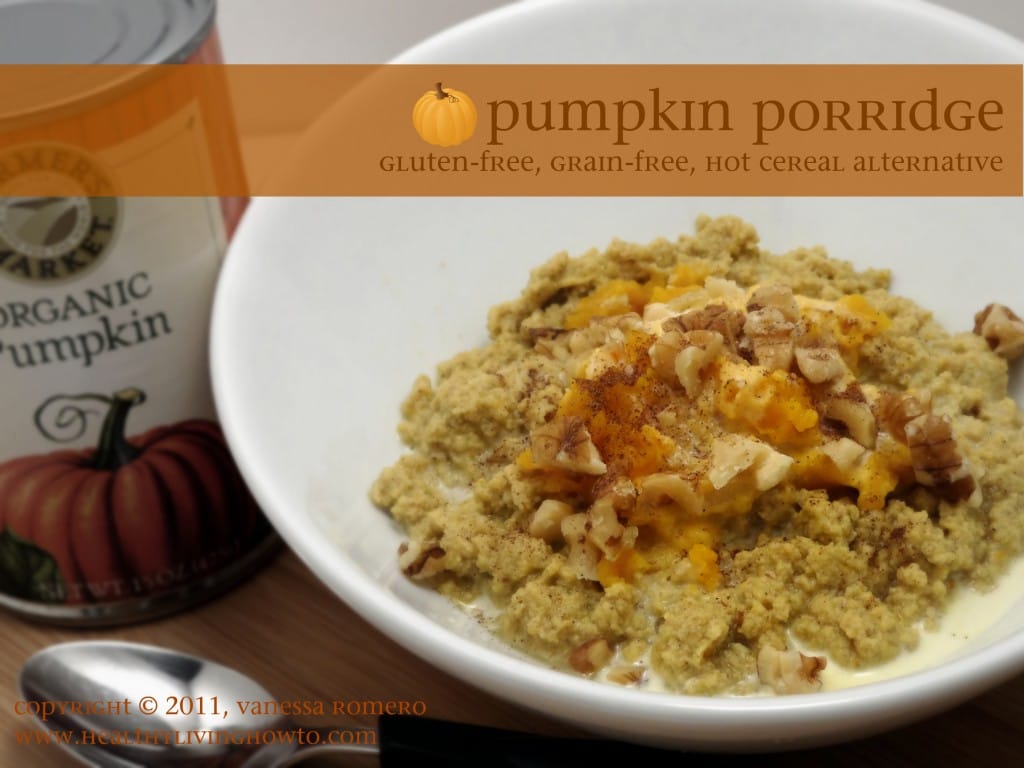 Ingredients
3 Eggs
2 Tbsp. Heavy Whipping Cream or Coconut Milk
1/3 c. + 2 Tbsp. Pumpkin Puree
1/4 tsp. Vanilla Extract
1 Tbsp. Butter or Coconut Oil
Allspice
Pinch of Celtic Sea Salt
20-30 drops NuNaturals Liquid Stevia
Chopped Walnuts