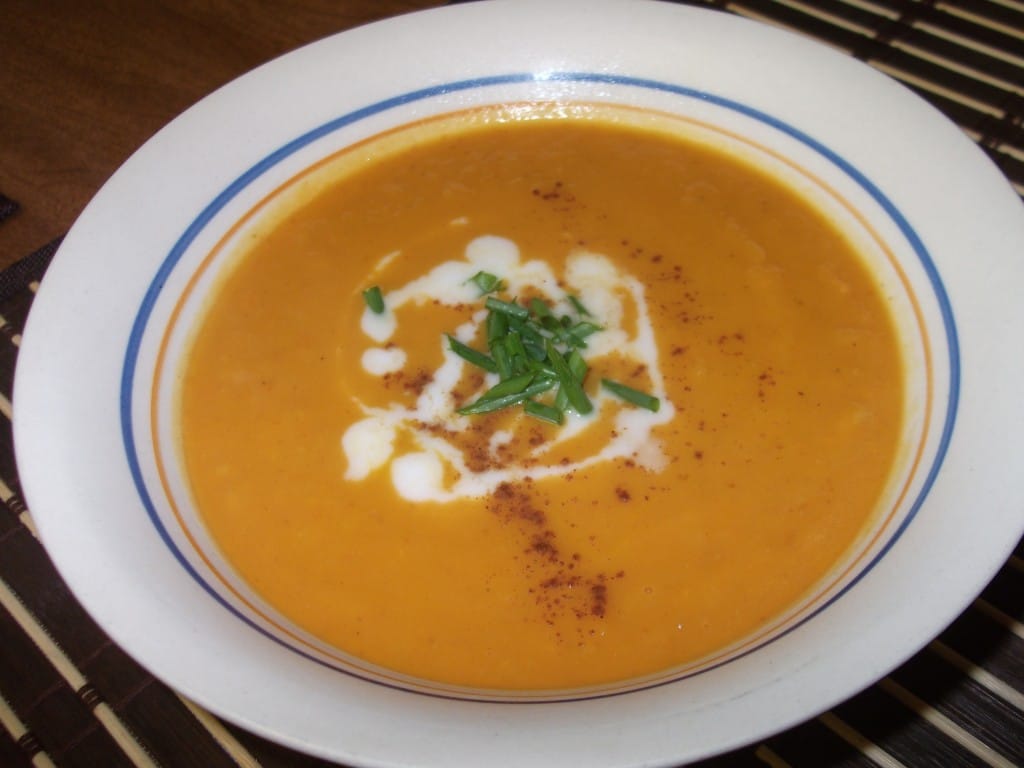 Ingredients
2 tbsp cooking fat
1 chopped onion
1 minced garlic clove
1 1/2lb pumpkin flesh, roughly chopped (or can of pumpkin puree)
2 medium sweet potatoes, peeled, roughly chopped
4 cups fresh chicken or beef stock
1 cup full-fat coconut milk
sea salt and fresh black pepper to taste
Directions
Heat large pot, melt cooking fat and cook onion until soft. Add garlic and cook another minute.
Add chopped pumpkin and sweet potatoes and cook for several mins (or cook sweet pots and add puree after).
Add stock, season with S&P, bring to a boil and let simmer for about 25 min until flesh of potatoes/pumpkin are tender.
Stir in coconut milk and use blender/immersion blender to consistency of puree.
Dashes of nutmeg or cinnamon can be added if you have them.
Serve hot with extra splash of coconut milk on top of each bowl.