Perfect cookies to keep you grain free at the holidays!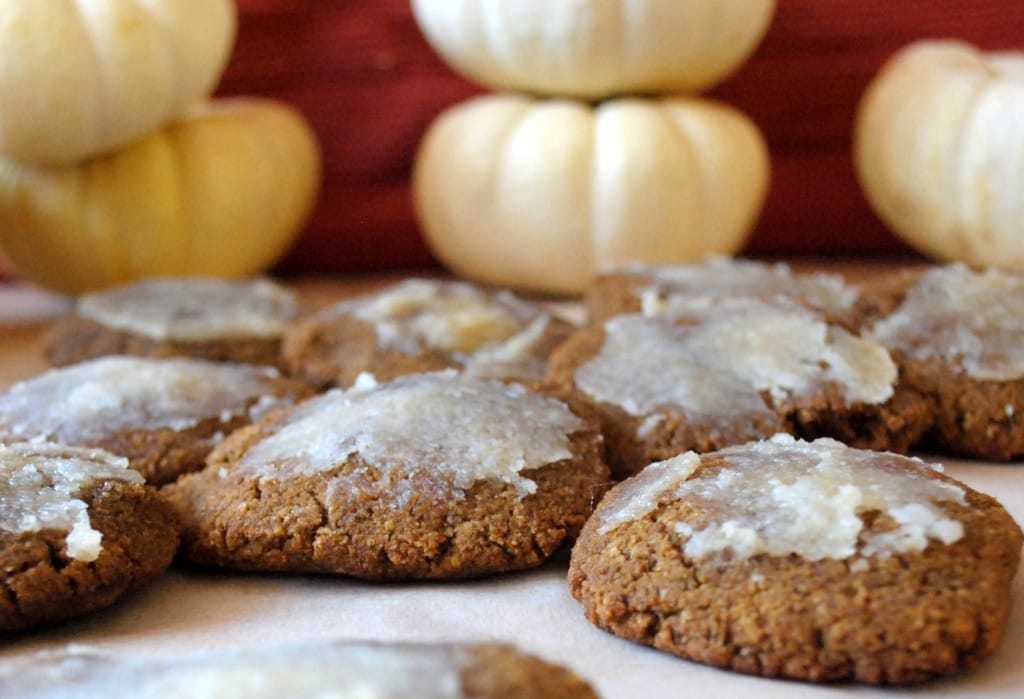 Ingredients
½ c pumpkin puree (canned)
1 egg
¼ c butter, softened
¼ c coconut sugar crystals
1 tbsp molasses
1 tsp Apple cider vinegar
1 tsp vanilla
1 tsp pumpkin pie spice
1½ c almond flour
2½ tbsp coconut flour
½ tsp baking soda
dash of salt
GLAZE: 1 tbsp coconut oil
½ tsp coconut flour
2 tsp maple syrup
½ tsp almond extract
Directions
Preheat oven to 350.
Beat together all wet ingredients plus sugar (pumpkin, egg, butter. coconut sugar, molasses, ACV, vanilla) in a medium bowl.
In a small mixing bowl combine dry ingredients and whisk to aerate.
Combine wet with dry and mix until combined. Form into 1 inch balls, and place on parchment paper lined cookie sheet.
Bake for 15 minutes (ish…all ovens vary), until edges are firm and centers are not firm but don't completely give when pressed on.
Cool. If you chose to, glaze:
FOR GLAZE: Mix in a small dish until smooth. Keep cool while cookies are cooling. Spread on cookies for a little bit of extra sweetness. Makes 15 cookies.