Quick and Easy No-Cook Pizza Sauce
Makes enough for two 12-14 inch pizzas. Even if you never do a more traditional style pizza with a paleo-friendly crust topped with sauce, raw grass-fed cheese and various meats and veggies like my family does once a month, there are still plenty of uses for this sauce: on cheese-less pizza or meatza, or as a quick sauce over veggie noodles, burgers, meatballs, chicken or roasted veggies like zucchini or eggplant. It would also work well in place of a canned sauce in my Pizza Chili (http://primalfamilyeats.wordpress.com/2012/10/06/pizza-chili-slow-cooker-option/).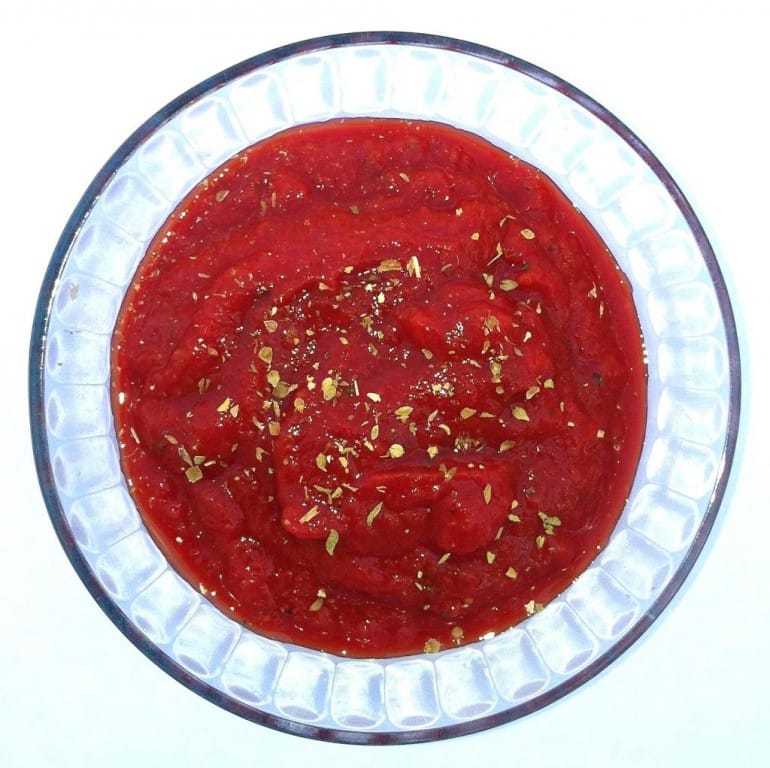 Ingredients
1 7 oz jar or 6 oz can tomato paste
4 oz (1/2 cup) strained or crushed tomatoes
1 tsp salt (or to taste)
1/2 tsp dried oregano
1/2 tsp dried basil
1/2 tsp garlic powder
Directions
At least 15 minutes before assembling your pizza, mix all ingredients in a bowl and let sit at room temperature until you're ready to use it.