Raw Beet and Carrot Salad
Raid the farmer's market to make this delicious recipe!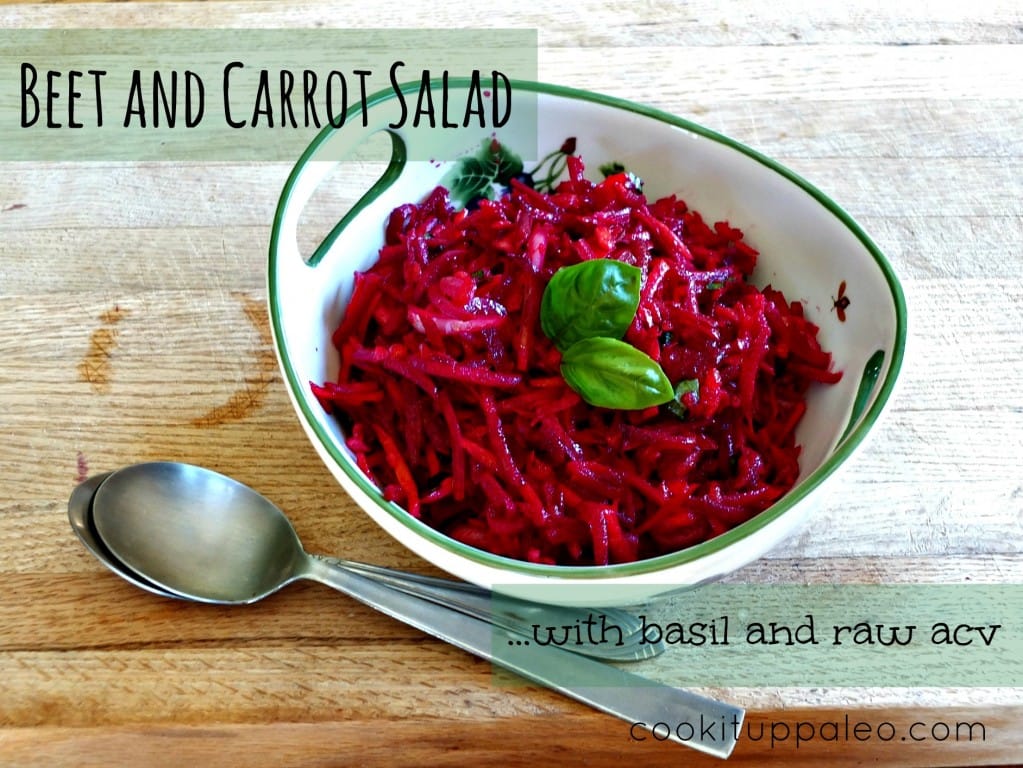 Ingredients
2 cups grated beets
1-1/2 cups grated carrots
1/2 cup sliced onions
2 tablespoons grated apple
2-3 tablespoons minced basil
2 tablespoons raw apple cider vinegar
3 tablespoons extra-virgin olive oil
1 clove garlic, minced
salt to taste
Directions
Place the grated beets in a large bowl.
In another bowl, combine the carrots, onions, apple, and basil.
In a small bowl, whisk together the oil, vinegar, garlic, and salt. Pour half the dressing over the beets and half over the carrot mixture.
Carefully toss the beets and carrot mixture together.