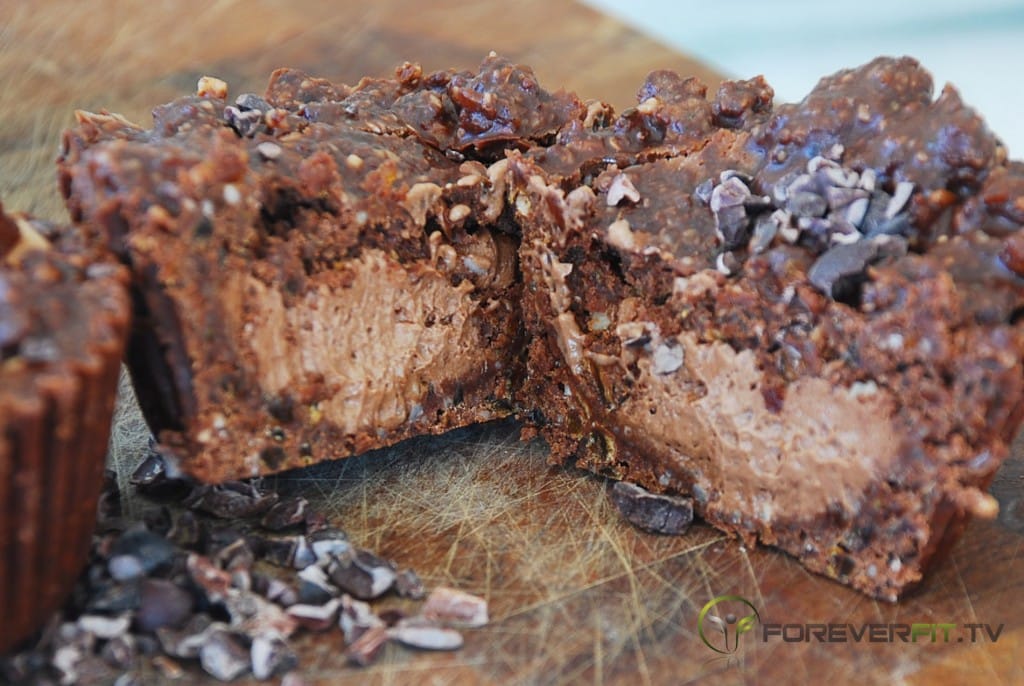 Ingredients
For crust: 1/4 cup cacao powder
1/2 cup dates
1/2 cup almonds
1 tablespoon coconut oil
For center: 1/2 coconut cream
1/2 organic raw cocoa powder
To taste add in honey/maple syrup/coconut sugar/coconut jam
Directions
In a blender place almonds and dates, blitz it up until all crumbly. Add this to a bowl with coconut oil and combine.
Line muffin tin with paper muffin holders, then into a muffin tin press the mixture in to make a crust. Press up the sides to the full height of paper holder.
In the blender, place the center ingredients, blitz it up, then pour into the middle of crust.
Make a lid using the crust ingredients, and gently place in top.
Place in the fridge until set.