Raw Grain Free Granola & Hazelnut Milk
Mix coconut, vanilla bean, cinnamon, sea salt in a food processor for 60 seconds, until well blended and powdery. Add in remaining ingredients and pulse until well chopped & blended. Depending on the size of your food processor, you may have to do this in two batches. Dehydrate overnight at 115* for about 8 hours.
Keep in an airtight container. Serve with homemade hazelnut milk, blueberries, bananas, and any of your other favorite chopped fruits!
Homemade Hazelnut Milk:
1 cup raw hazelnuts
4 cups water
Blend in high speed blender, strain through nylon nut milk bag. Serve with granola.
[ingredients]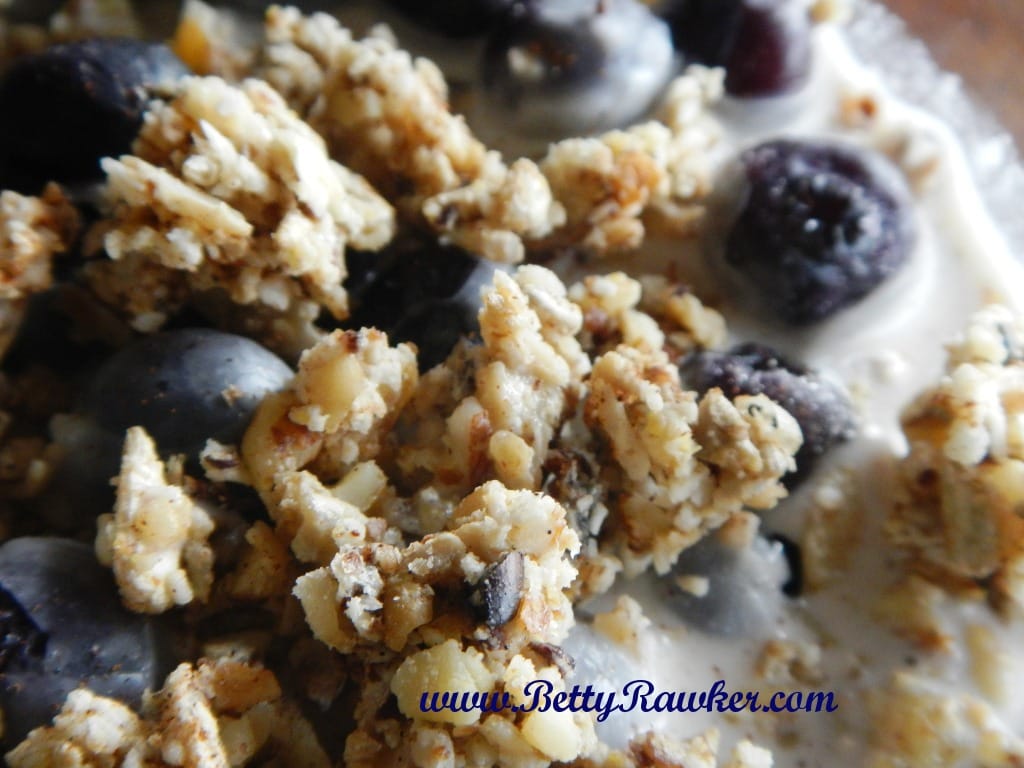 Ingredients
1 cup dried shredded unsweetened coconut
Seeds from 1 vanilla bean
2 tsp cinnamon
2 pinch sea salt
1 cup raw sunflower seeds
1 cup raw almonds
1 cup raw walnuts
1/2 cup raisins
1/2 cup raw cacao nibs
1/4 cup ground flax seed meal, 1/4 cup maple syrup