Restaurant Style Buffalo Wings
I have a secret…I know how to make restaurant style hot wings! When I lived in NYC one of my roommates was a chef in training and she used to make these killer wings! Her hot wings were the best I have ever had. And they are not fried, and easy to make.
Frank's Wing Sauce can be purchased at any grocery store. It\'s the BEST tasting wing sauce, and will make or break this recipe. Plus it's not full of nasty ingredients like oils and msg. Other Frank's wing sauce contains canola oil and other junk so make sure you get "FRANK'S® REDHOT® Original" cayenne pepper sauce.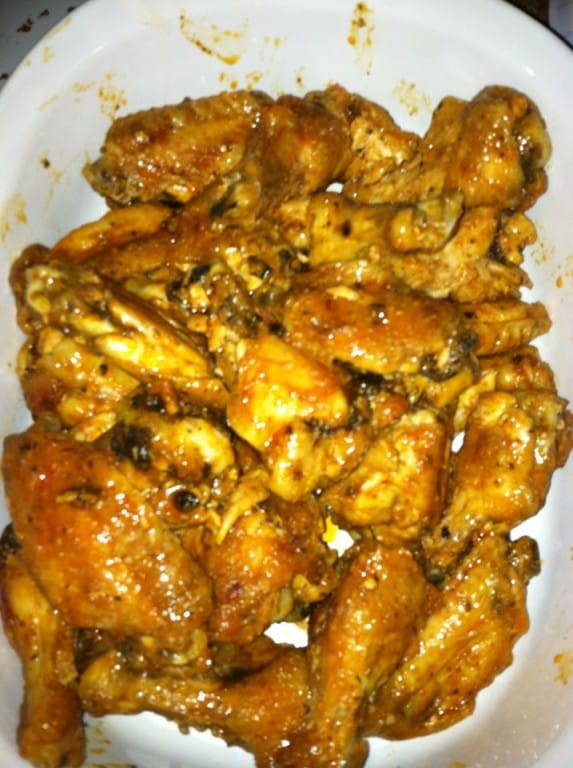 Ingredients
2lbs frozen chicken wings
1/2-1 Stick of Butter
Franks's Wing Sauce
Directions
Take your wings and place them on a baking tray. Bake on 400 for about 45 minutes or until they are very brown and crispy on the outside.
Remove them from the oven and let cool about 5 minutes. Transfer them into a zip lock bag and add a big slab of butter, and coat with Frank's Wing Sauce. Shake the bag until wings are fully coated with the butter and wing sauce. The butter will melt in the bag.